Trailing 6-5 heading into the top of the 7th, the Raiders baseball team found a way to scratch two runs across to defeat Pekin Broadmoor 7-6! Zayne Arthalony got things going in the 7th with a single and a stolen base to get into scoring position. JJ Proehl then delivered a clutch 2 out hit to score Arthalony and then scored what would be the game winning run on a hit by Jaxon Tumilty! Zayne Arthalony picked up the win in relief, whiffing 3 and walking none on no hits in his two innings of work. The Raiders offense had 11 hits on the afternoon, with Ryan Terrill, Zayne Arthalony, Kam Merrill and Grant Rasmussen all collecting 2 hits and Rasmussen, Joe Proehl, Arthalony and Tumilty all chipping in an RBI apiece. The Raiders look to keep it going with a matchup against Dee-Mack on Thursday!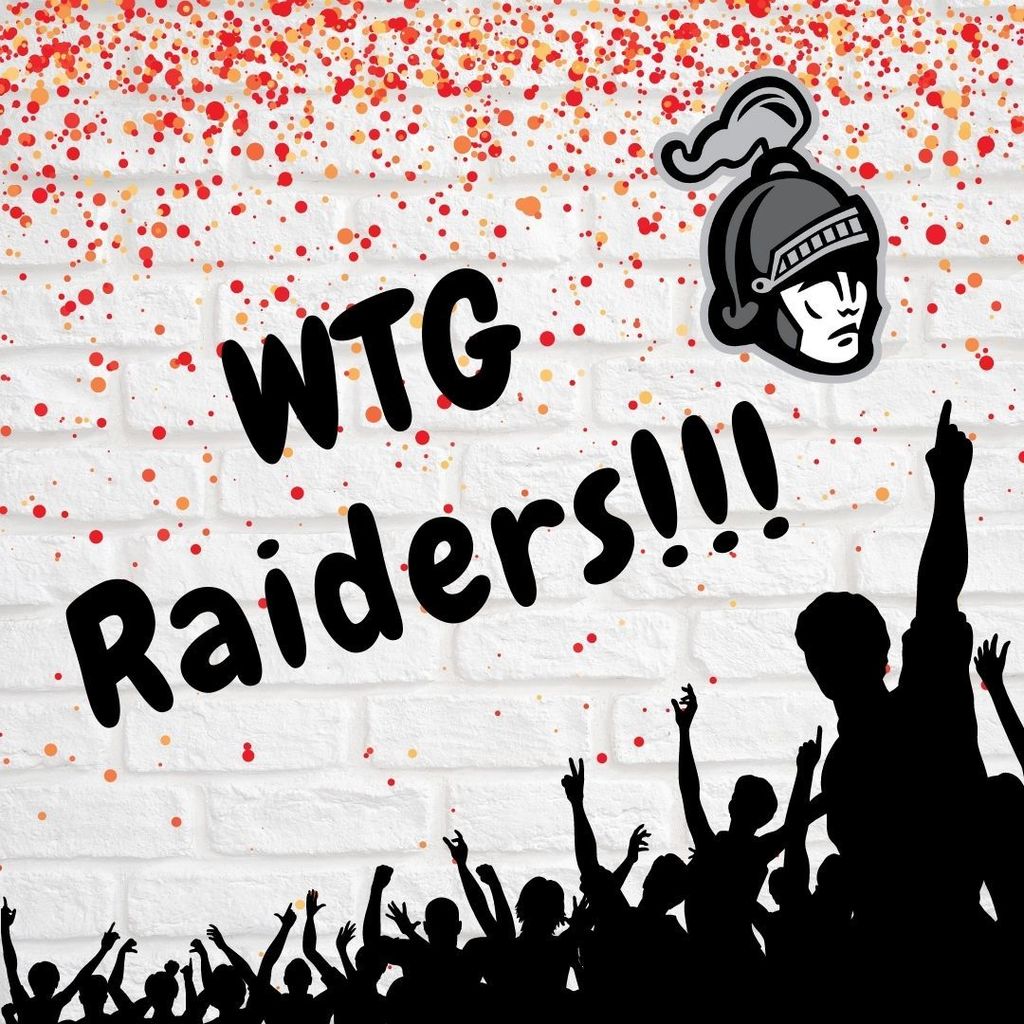 Midwest Central defeated Rankin 14-4 on Monday. Midwest Central pulled away for good with five runs in the third inning. In the third, an error scored one run for Midwest Central, Emma Junkin doubled on the first pitch of the at bat, scoring two runs, an error scored one run for Midwest Central, and Mckenzie Gale grounded out, scoring one run. Midwest Central notched six runs in the sixth inning. The offensive firepower by Midwest Central was led by Grace Meeks, Mckenzie Gale, and Julia Rasmussen, all sending runners across the plate with RBIs in the inning. Grace Meeks was in the pitcher's circle for Midwest Central. The pitcher went six innings, allowing four runs on six hits, striking out four and walking one. Amelia M led Midwest Central with two hits in four at bats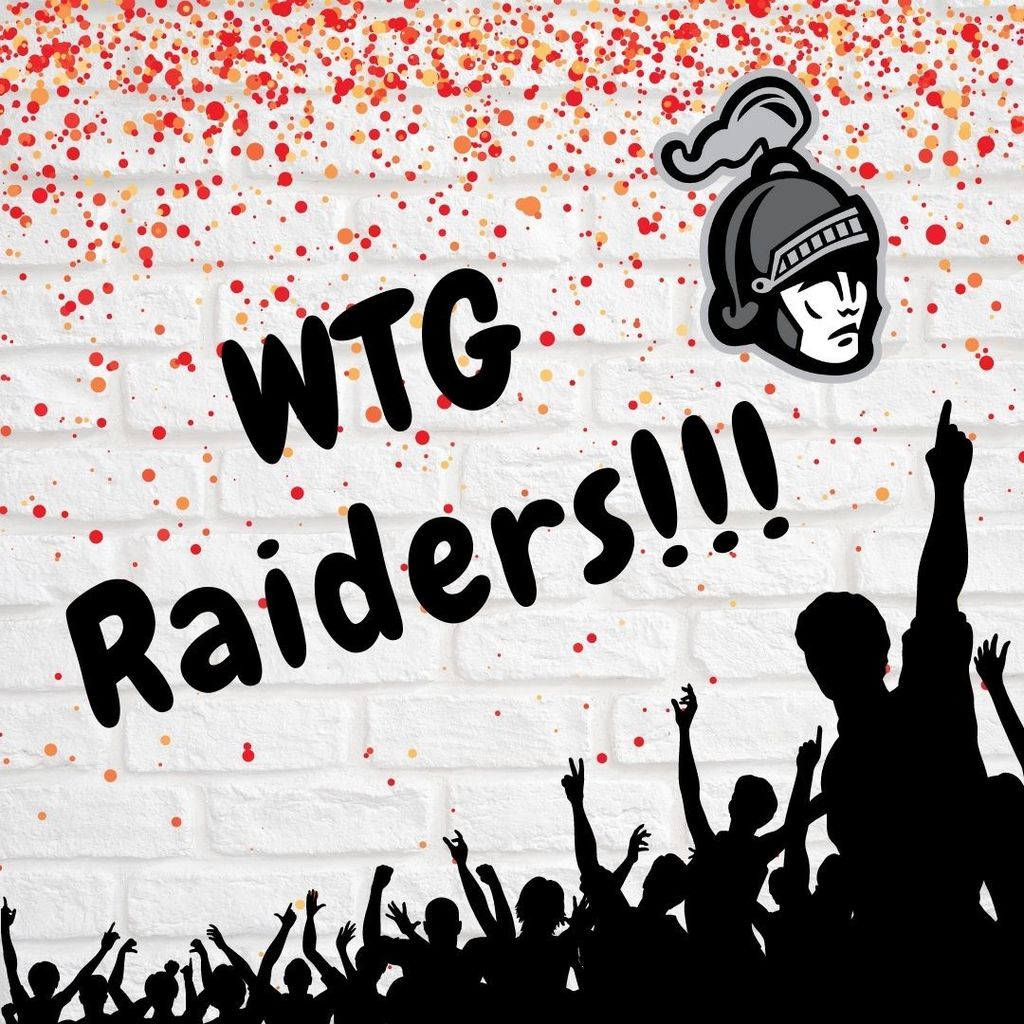 There is a MCMS Cross Country Meet tonight. We are hosting the meet and it starts at 4:30 PM. Goooo Raiders!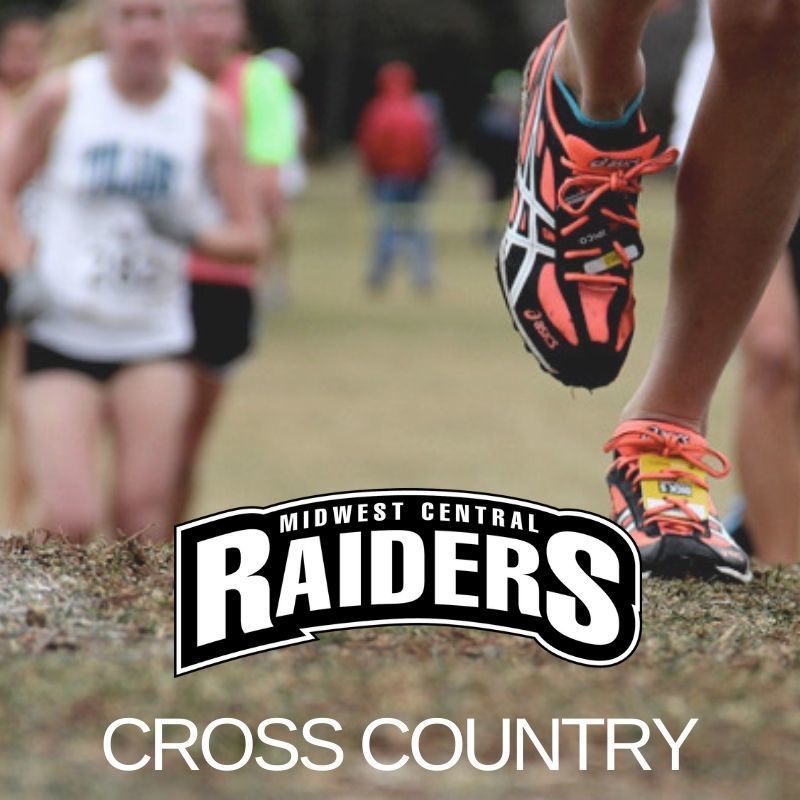 Please join us for a blood drive co-sponsored by the MCHS National Honor Society and the Forman Center on Thursday, September 8, 2022, from 1:00 to 5:30 PM Visit RedCrossBlood.org to schedule an appointment! With each pint donated, our NHS members have an opportunity to earn scholarship money! Give the gift of life...DONATE BLOOD!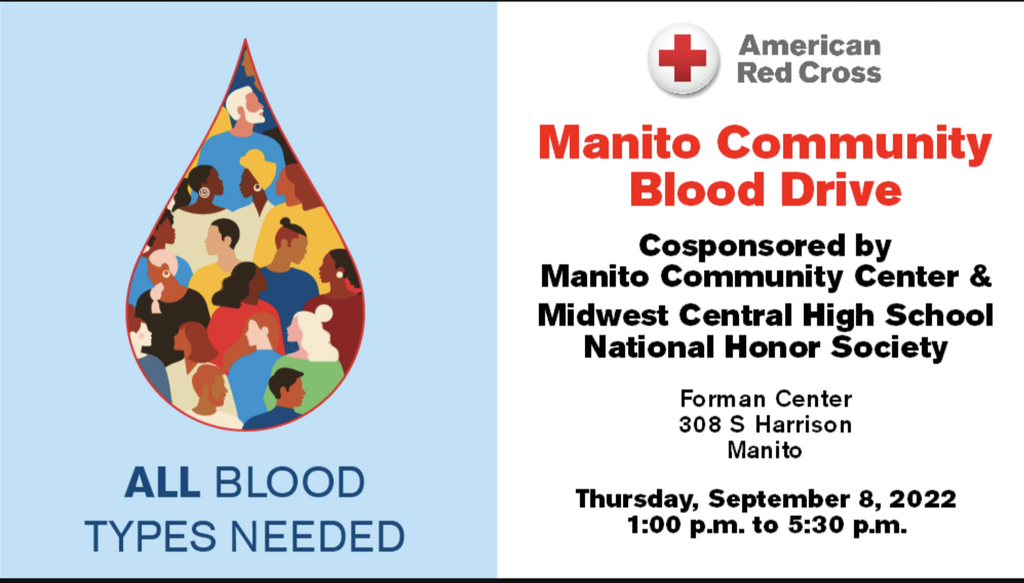 The softball team will host Rankin tonight at 4:15 PM. Good luck to our awesome Lady Raiders!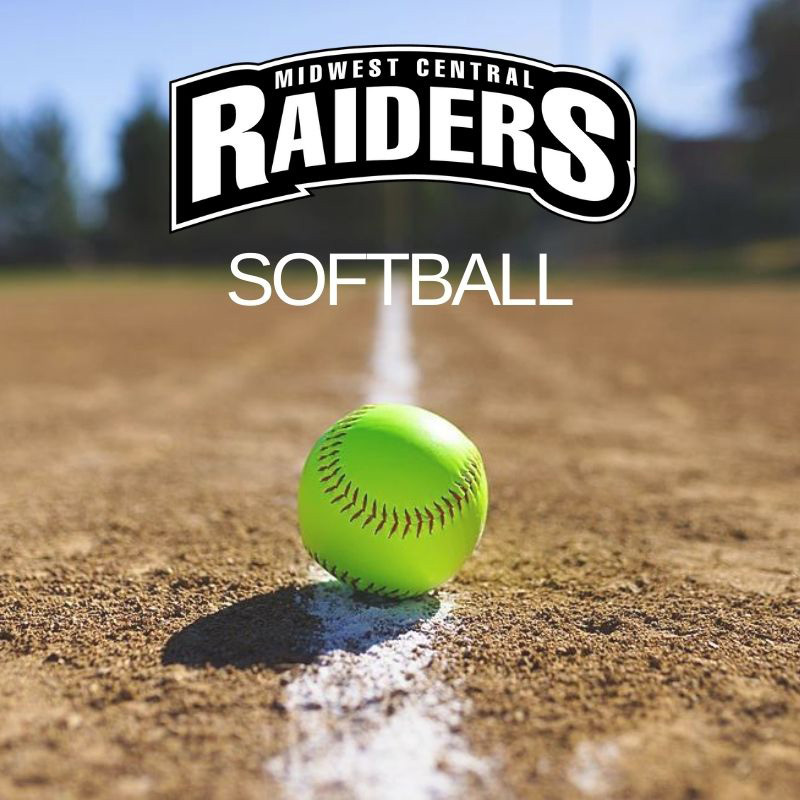 This Wednesday is our Fundraising Kick-Off Assembly! Got a sweet tooth? Raider Nation.... We will be selling candy bars! Permission slips were passed out this past Friday. If any student would like to participate a permission slip must be turned into the office before selling. All profits go back into PBIS awards and other school activities.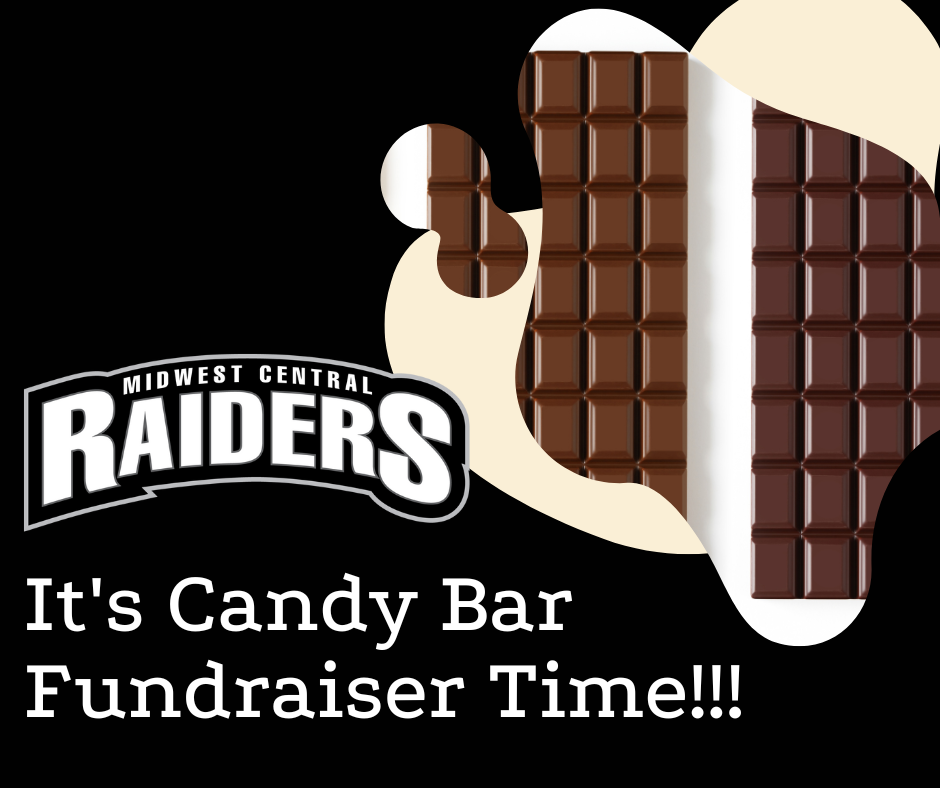 The Raiders baseball team put on a strong performance as part of Green Valley's Sesquicentennial celebration, picking up their sixth win of the season defeating Parkview 12-0! The Raiders notched three runs in the bottom of the first and that was all Zayne Arthalony would need on Saturday afternoon. The right hander was dominant on the mound, racking up 10 strikeouts and only allowing 2 hits in a complete game shutout! The Raiders offense was rolling, cracking 11 hits behind 2 hit days by Kam Merrill, Zayne Arthalony, and Joe Proehl! JJ Proehl and Caden Abbott also added doubles for the victorious Raiders. The Raiders look to keep it going at today's home contest against Rankin!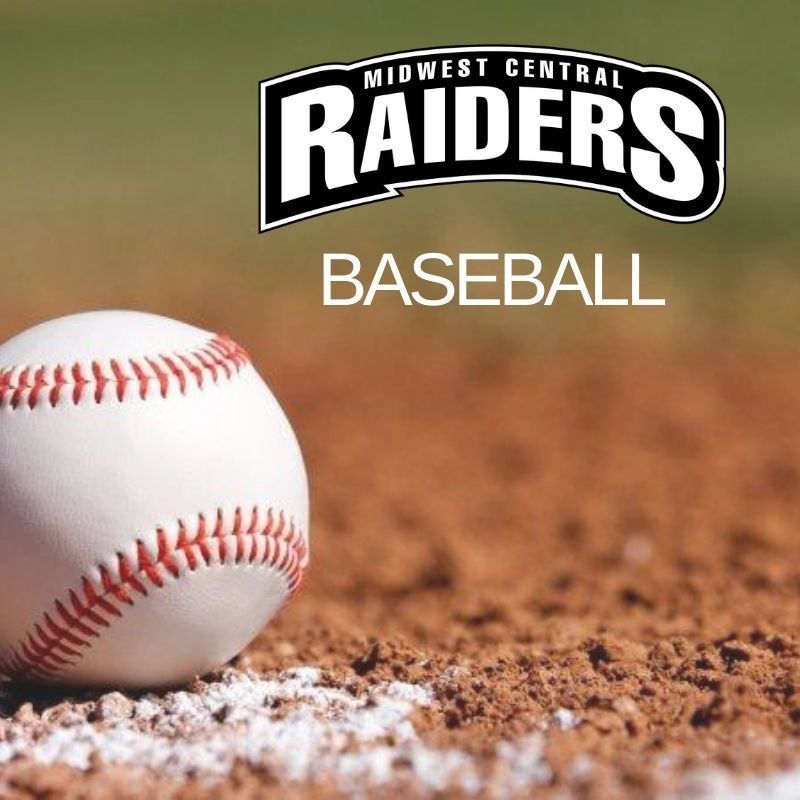 The baseball team is hosting Parkview today for a 1:00 PM game. Good luck Raiders!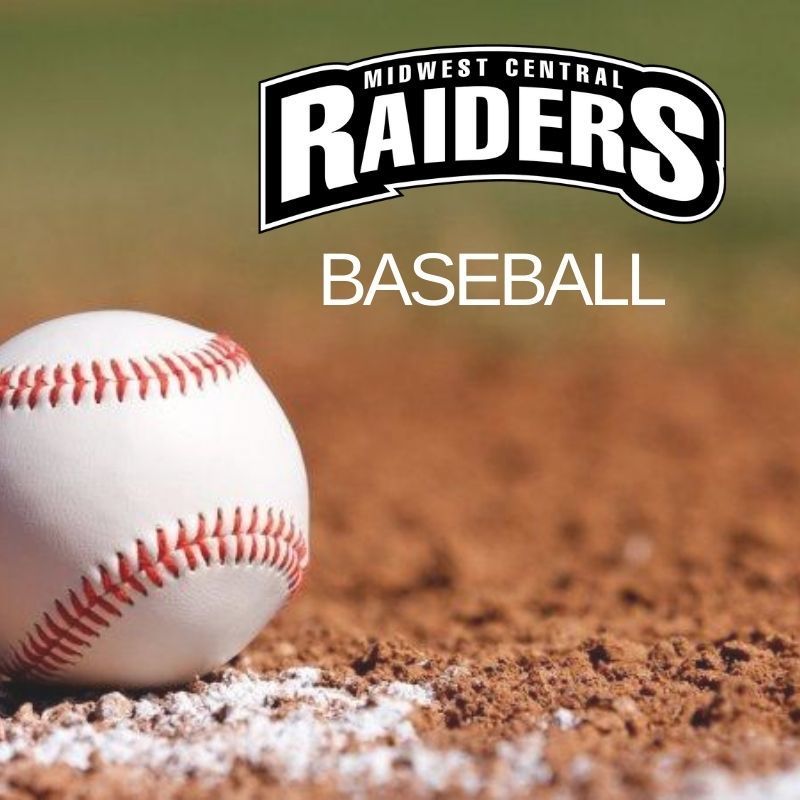 Girls in 6th, 7th, or 8th grade interested in going out for Girls Basketball... now is the time!!! The sign up sheet is outside the main office on the bulletin board. You must have a current physical before the first day of open gym and practice.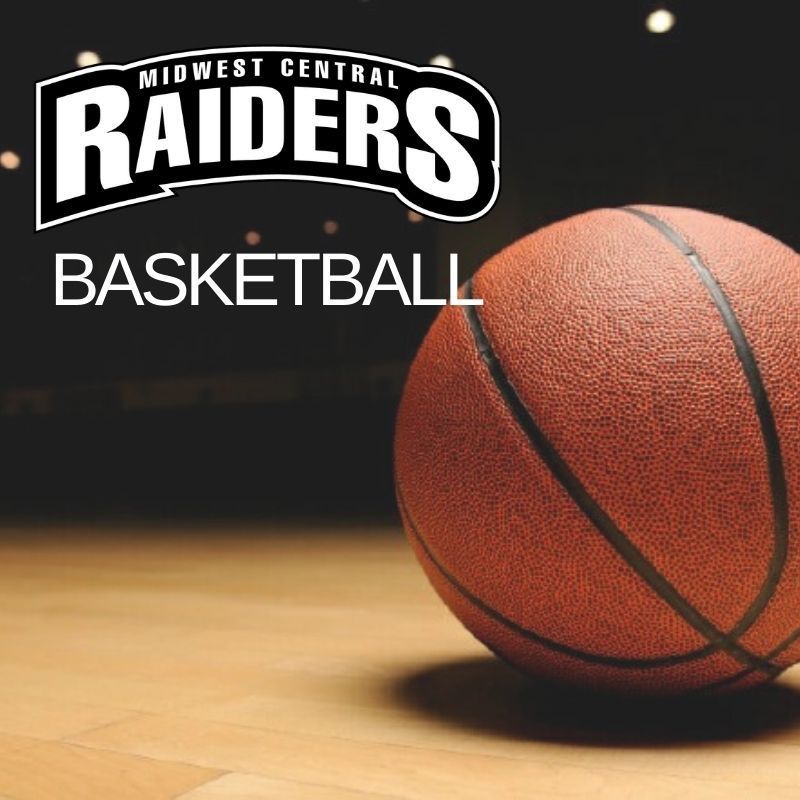 This just in: Tazewell County will be doing road work on Toboggan Road between Route 29 and Jacobs Road (Tazewell/Mason County Line) beginning tomorrow morning (Friday 8/26) through next Wednesday (8/31/2022). The road will be down to one lane during business hours most days and slight delays should be expected. Please plan your trips to work and school accordingly. Extra time should be factored into your trips.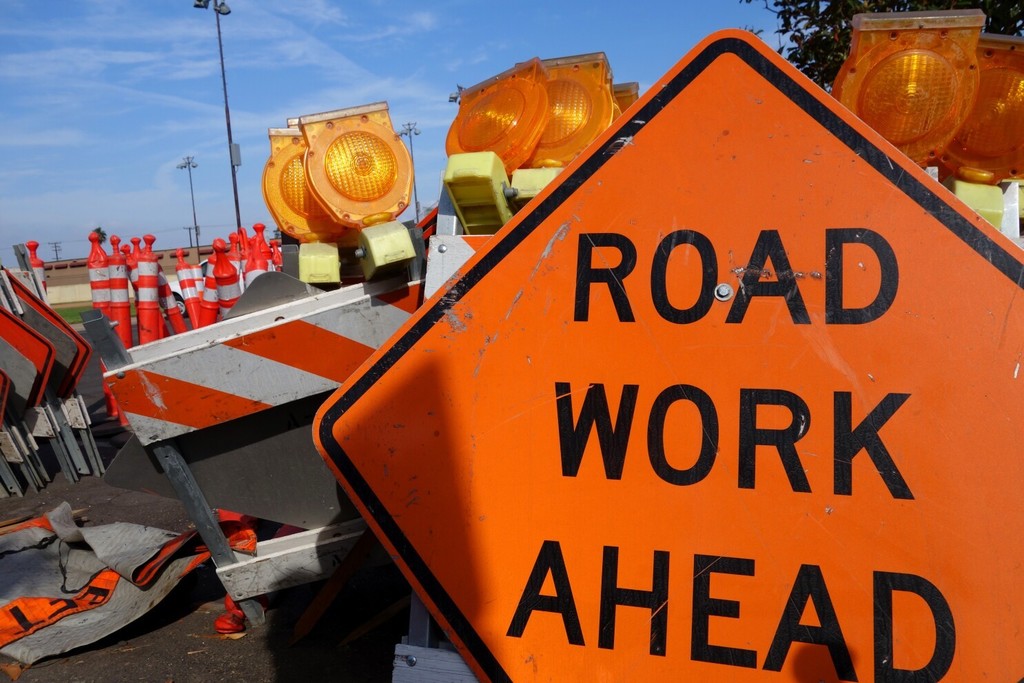 The baseball team will travel to Canton for an A game only tonight. Game time is 4:15 PM. Good luck Raiders!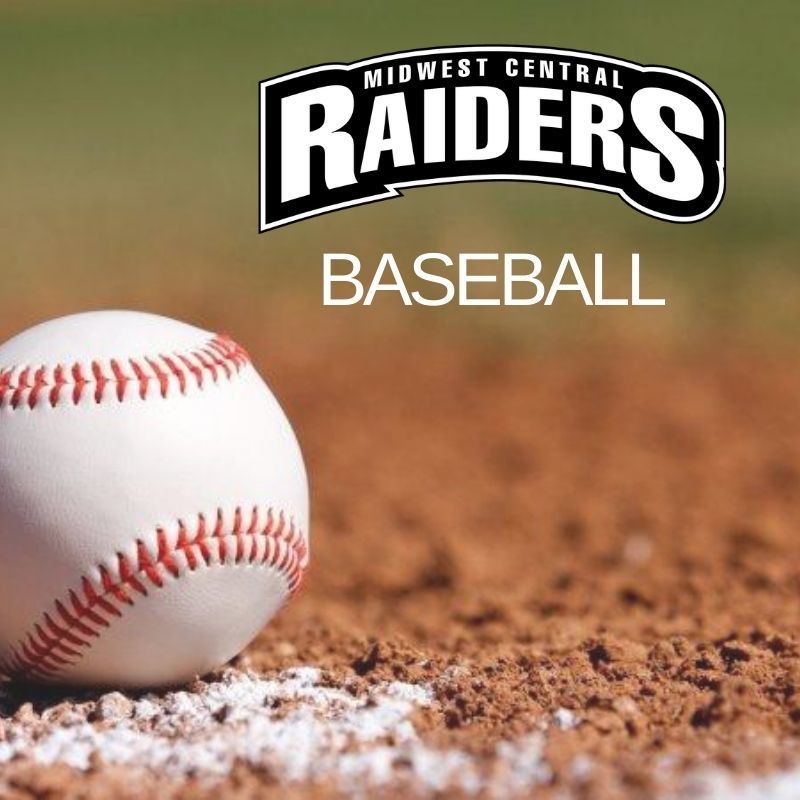 The softball team will host Farmington tonight. The game is being played IN Manito and it starts at 4:15 PM. Good luck Raiders!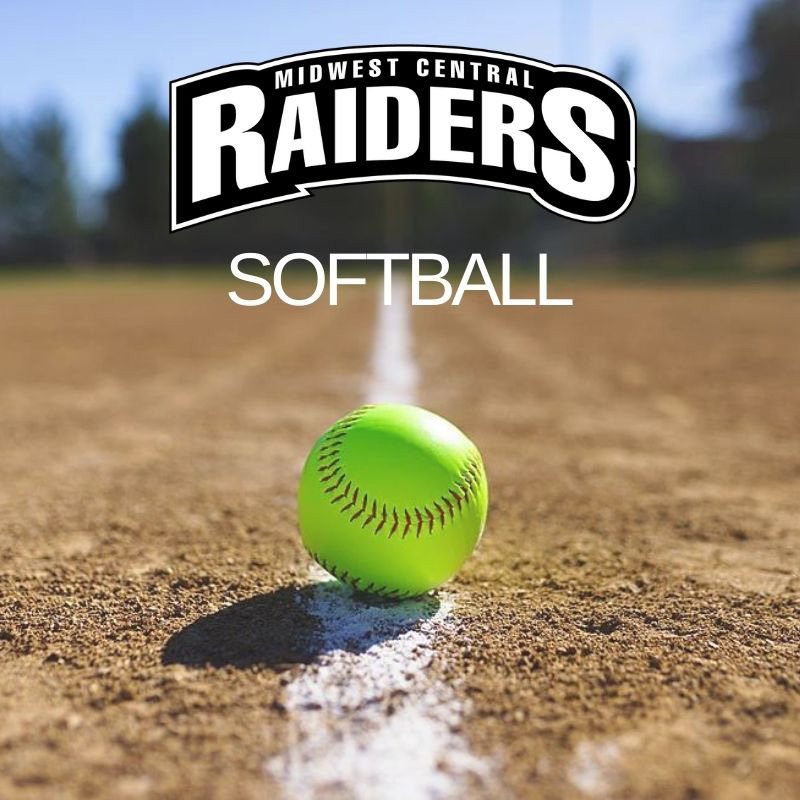 Join our team!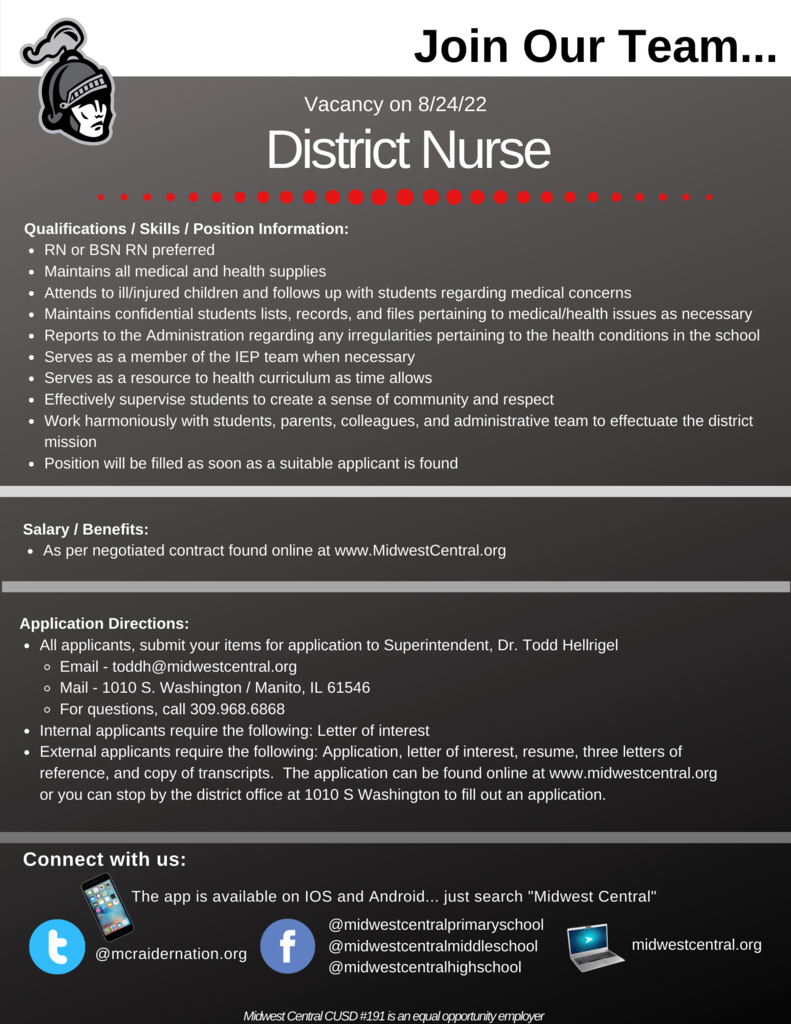 Students - MCMS is looking for students to participate in Student Council! Student Council is responsible for several events and activities this year, including fundraisers, school spirit activities, and other events to involve all students in the Midwest Central Middle School experience. Applications are available now!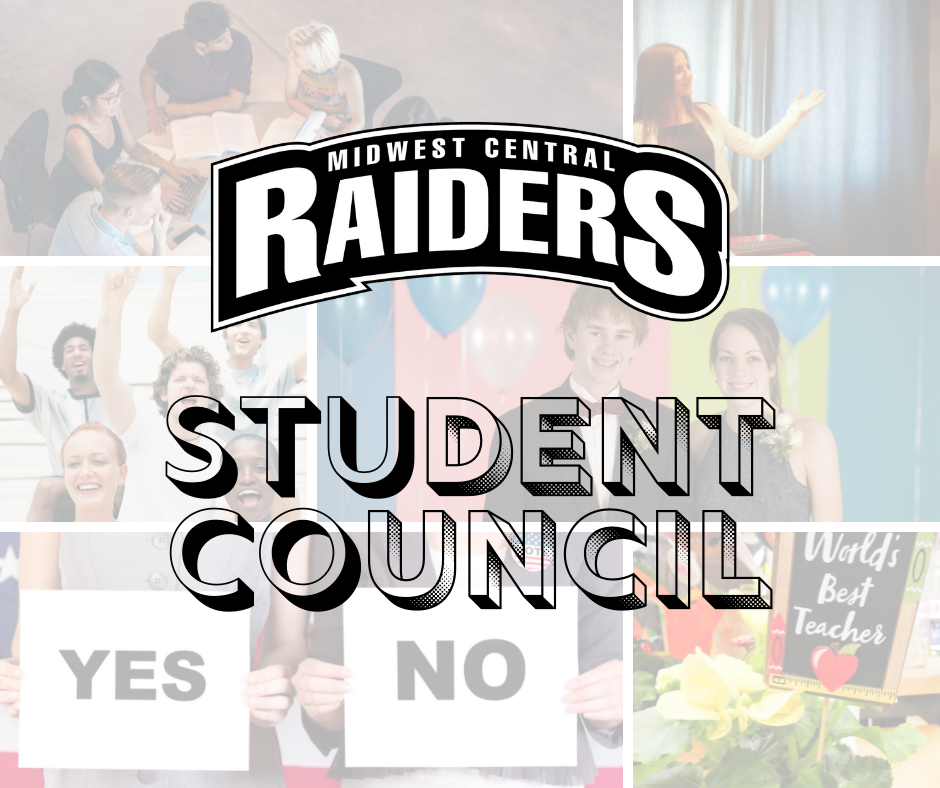 Down 2 in the bottom of the 7th and 2 in the bottom of the 8th didn't stop the Raiders baseball team from picking up its 5th win of the season, defeating Athens 9-8 in extra innings! Trailing 6-4 in the bottom of the 7th, the Raiders got a huge, 2 RBI single from Grant Rasmussen and then Caden Abbott delivered the game winning double in the bottom of the 8th to walk the Raiders off with a win! Joe Proehl was the winning pitcher in relief, and Ryan Terrill, Kam Merrill, and Grant Rasmussen all collected 2 hits, with Rasmussen and Abbott both collecting 2 RBIs. In game 2 action, the Raiders cruised to a 7-1 victory to complete the sweep. Max Dierker picked up the win and Malachi Carroll picked up 2 RBIs for the victorious Raiders. The Raiders now sit at 5-2 on the season with a matchup on Thursday against Canton.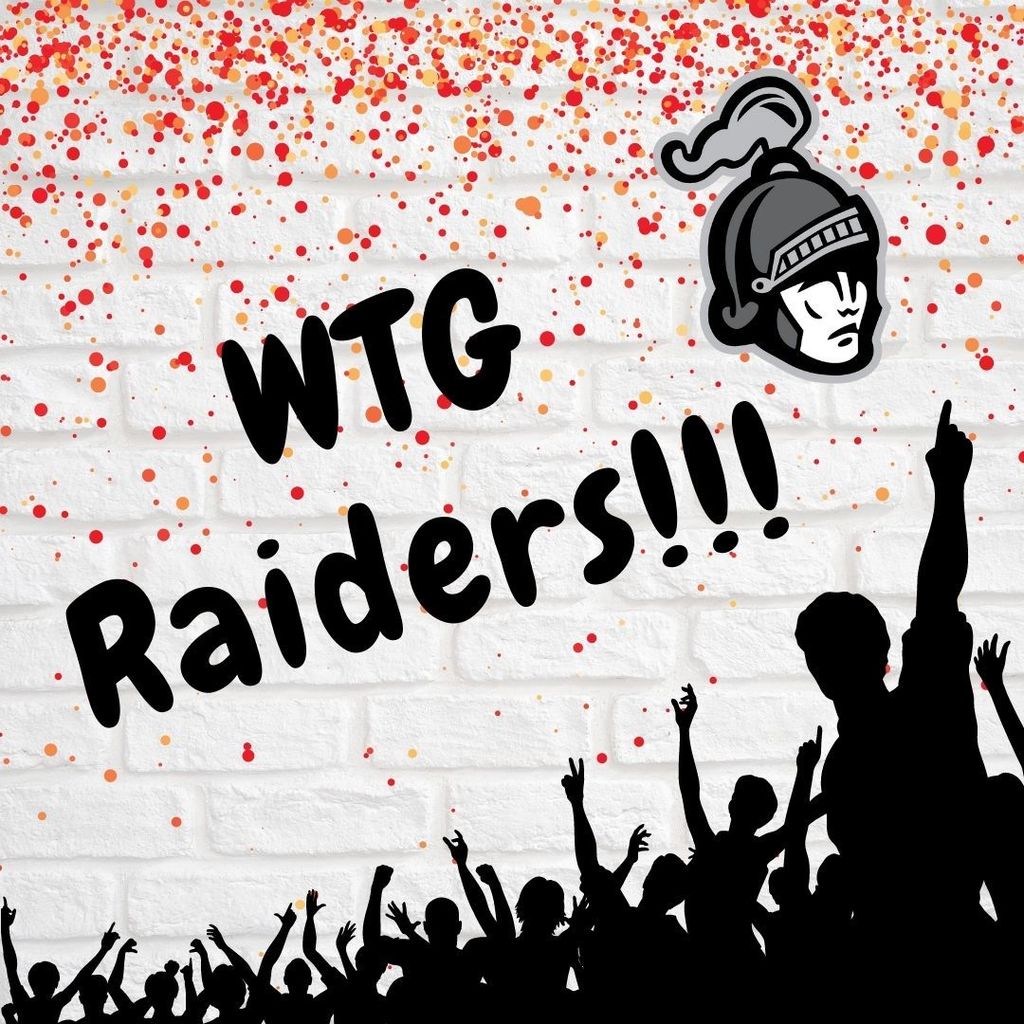 Incorrect Picture Day Info... In the August 23rd Manito Review, it mentions Midwest Central School pictures are Thursday, 8/25 for ALL students. That is incorrect. The Primary and Middle School will have a picture day announced at a later time. ONLY MCHS pictures are Thursday, 8/25 for ALL high school students, including seniors.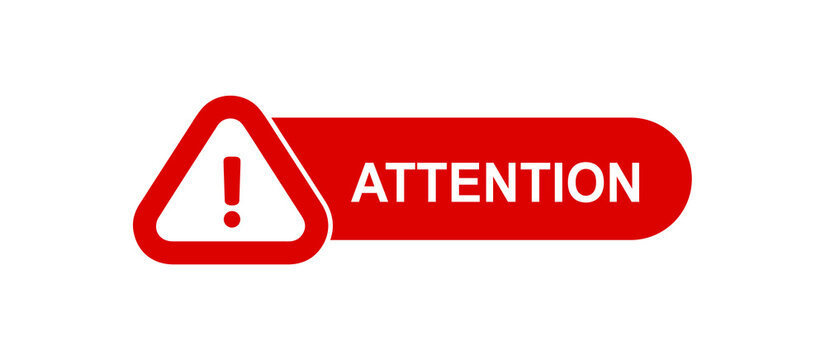 Winning rocket launch from each class in 6th Grade Science were Dylan, Kade, and Evan. WTG Raiders!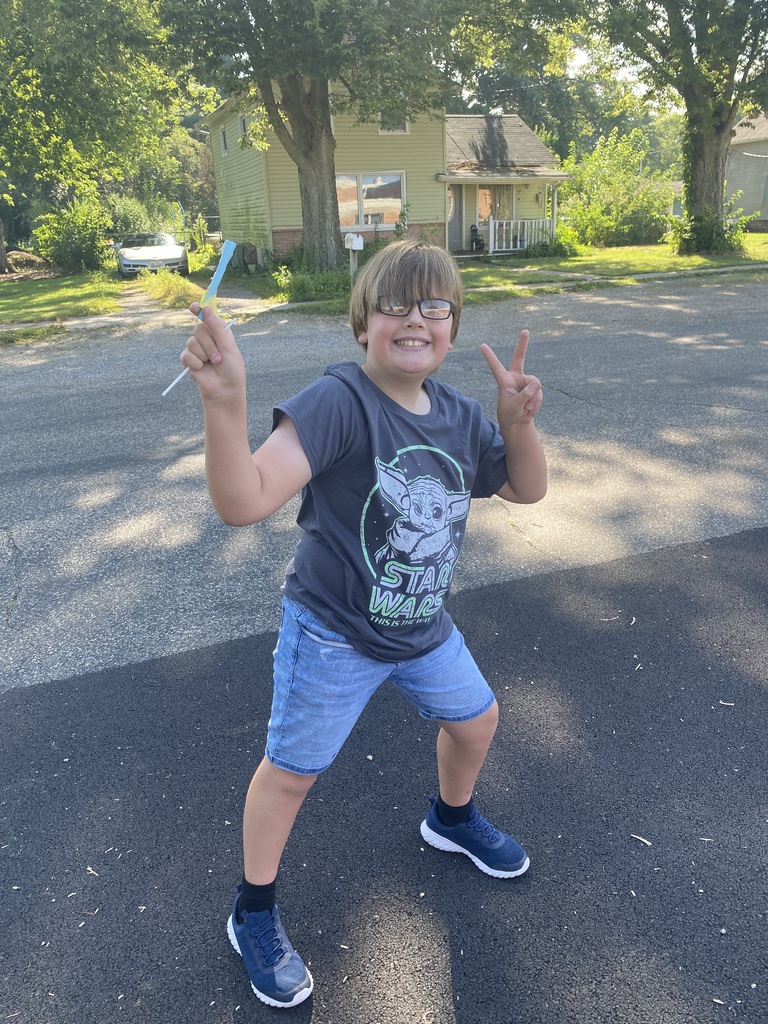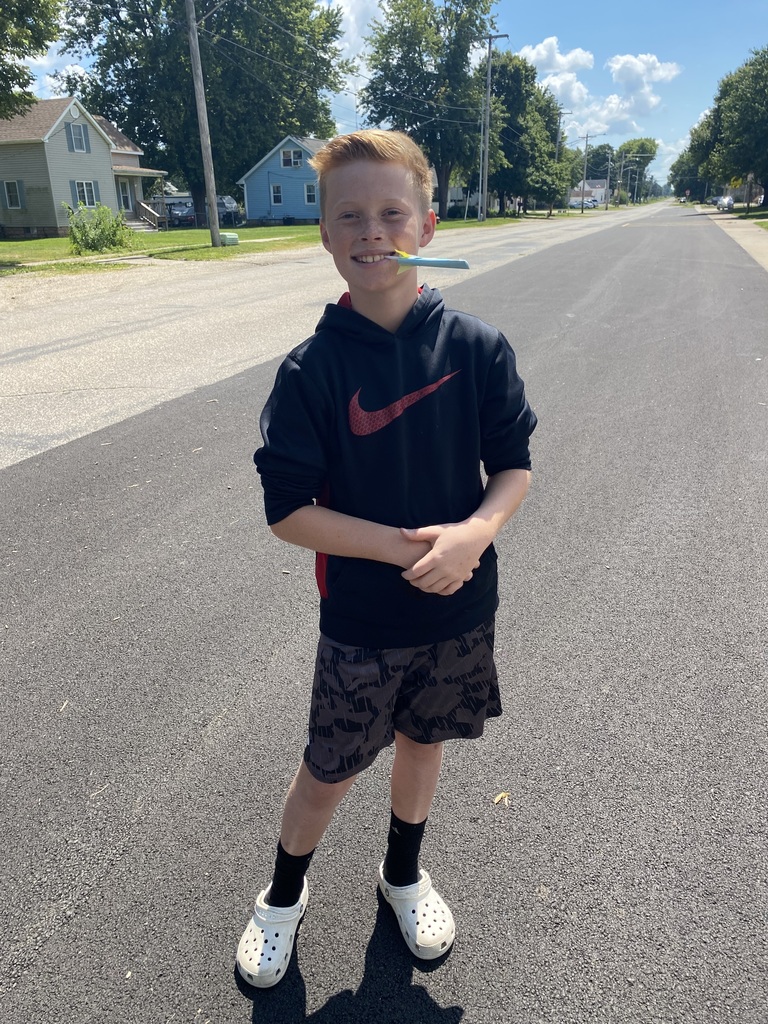 The Cross Country team will travel to Illini Central tonight for a 4:00 PM meet. The bus leaves at 3:00 PM. Good luck Raiders!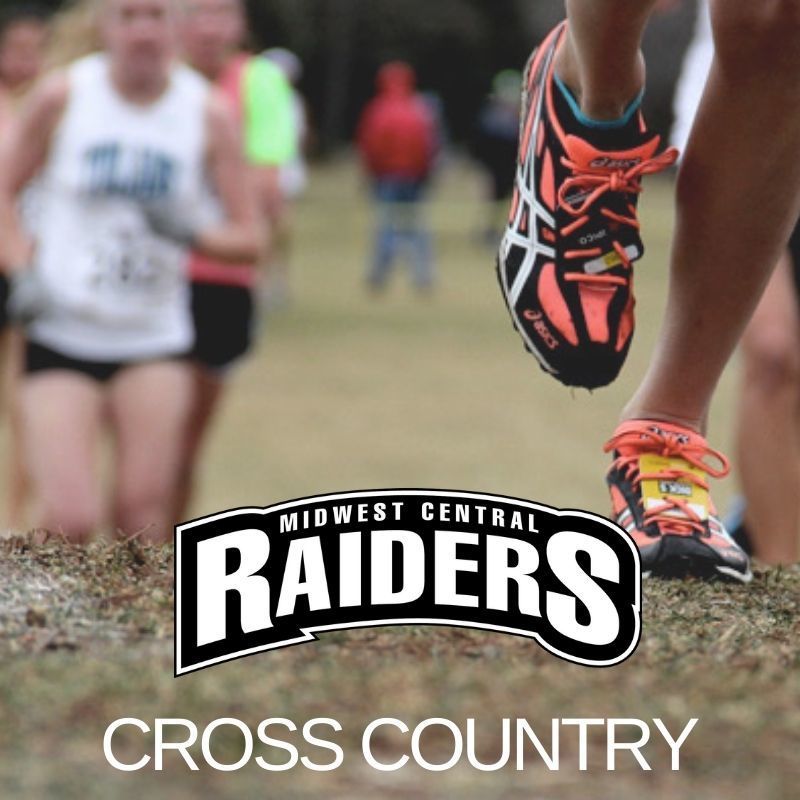 The baseball team will host Athens tonight for an A&B game; first game time is 4:15 PM. Go Raiders!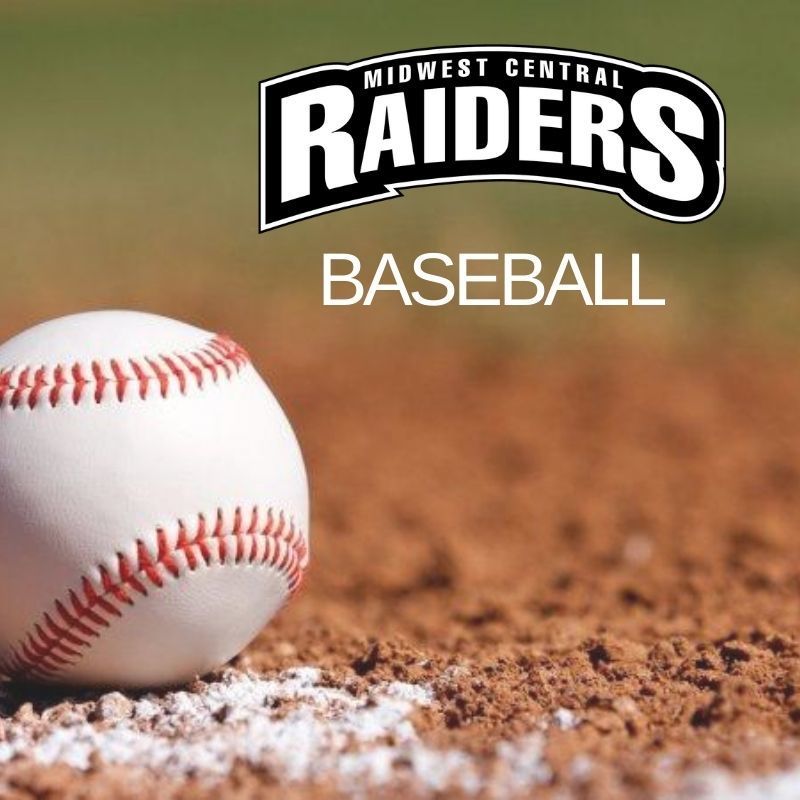 The softball team will travel to Morton tonight for an A&B game; first game starts at 4:15 PM. Good luck ladies!