MC is blessed to have some pretty great Admin Assistants on staff. Happy Administrative Professionals Day to each of you!!! Thank you for all you do for our Raider family!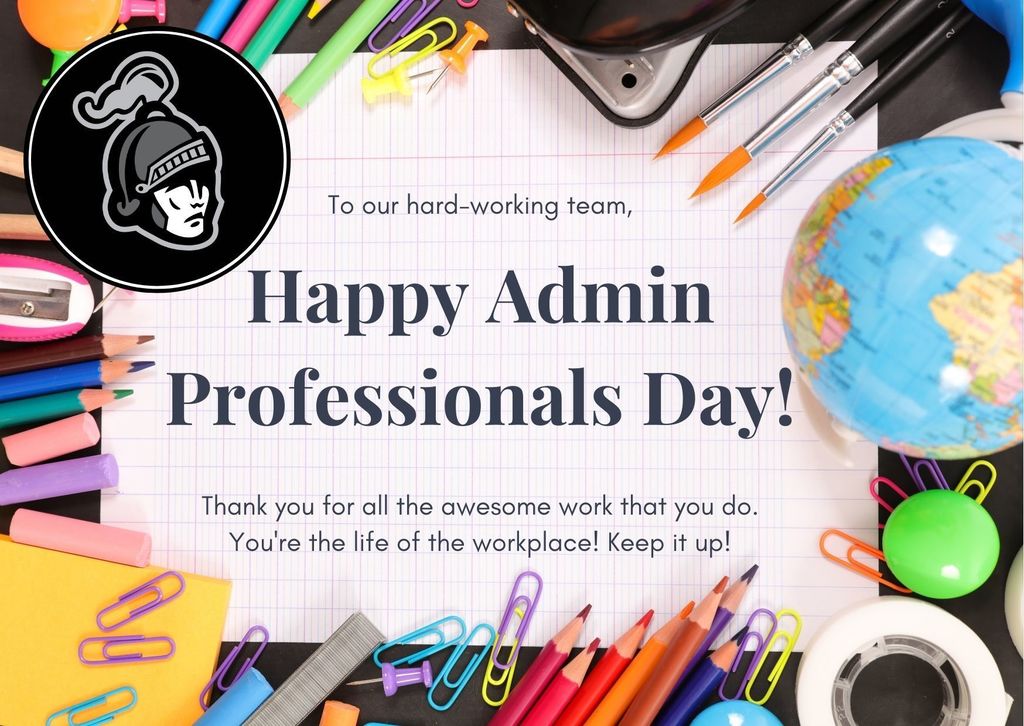 Raiders - It's that time of year to sign up for summer camps! Camp forms are on the bulletin board by the main office. There are currently forms for volleyball, Raider Camp for both girls and boys, and a girls' basketball camp at Millikin.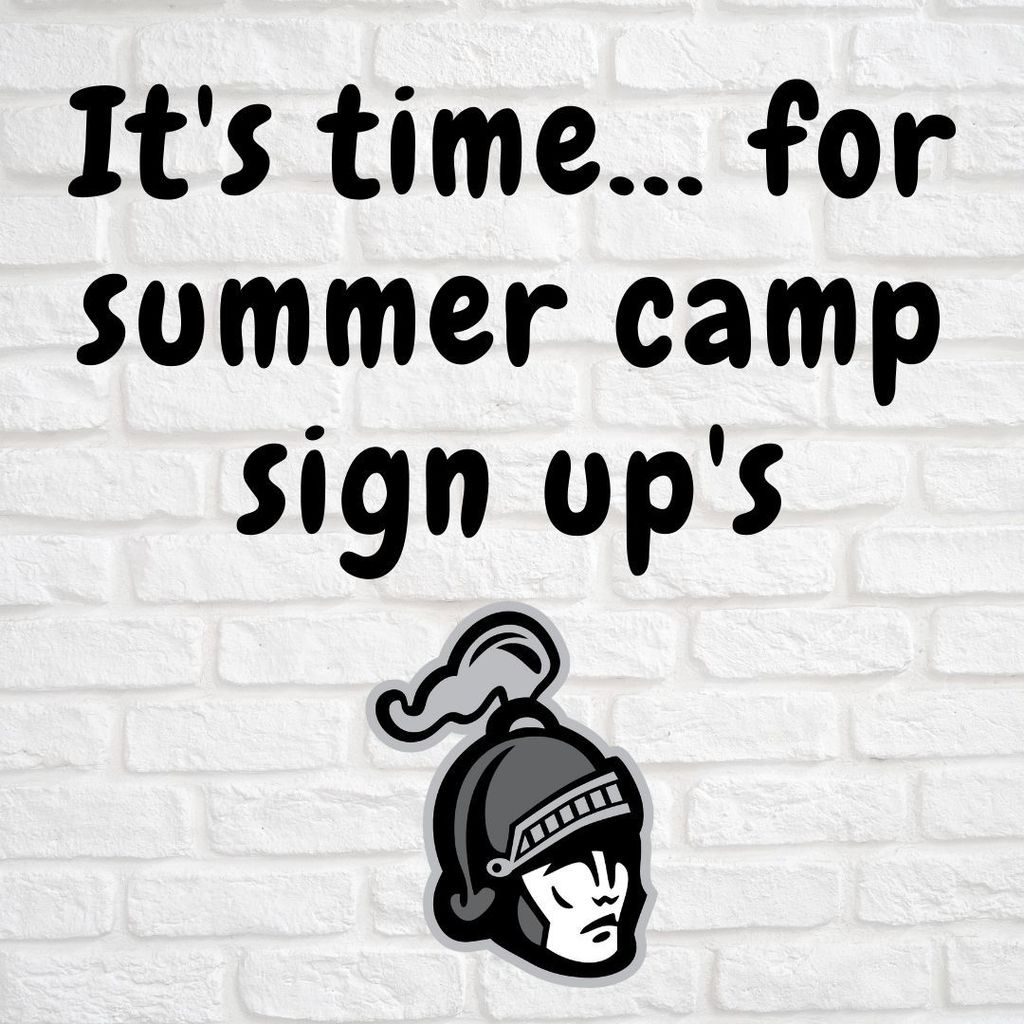 The track team will host a track meet tonight at 4:15. Good luck to our Raiders! #MCRaiderNation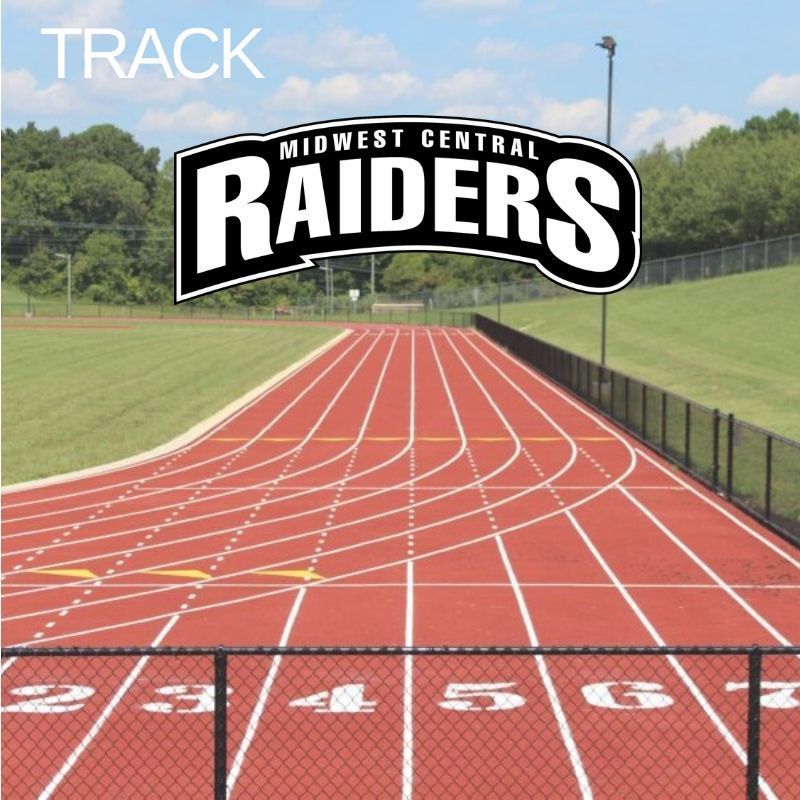 Shylo Monroe and Zachary Highland were honored at the Illinois Principal's Association Student Recognition Breakfast today. They were chosen by their teachers and Mrs. Fancher for their hard work and dedication, but mostly for being a positive role model to their peers. We appreciate you, Shylo and Zach!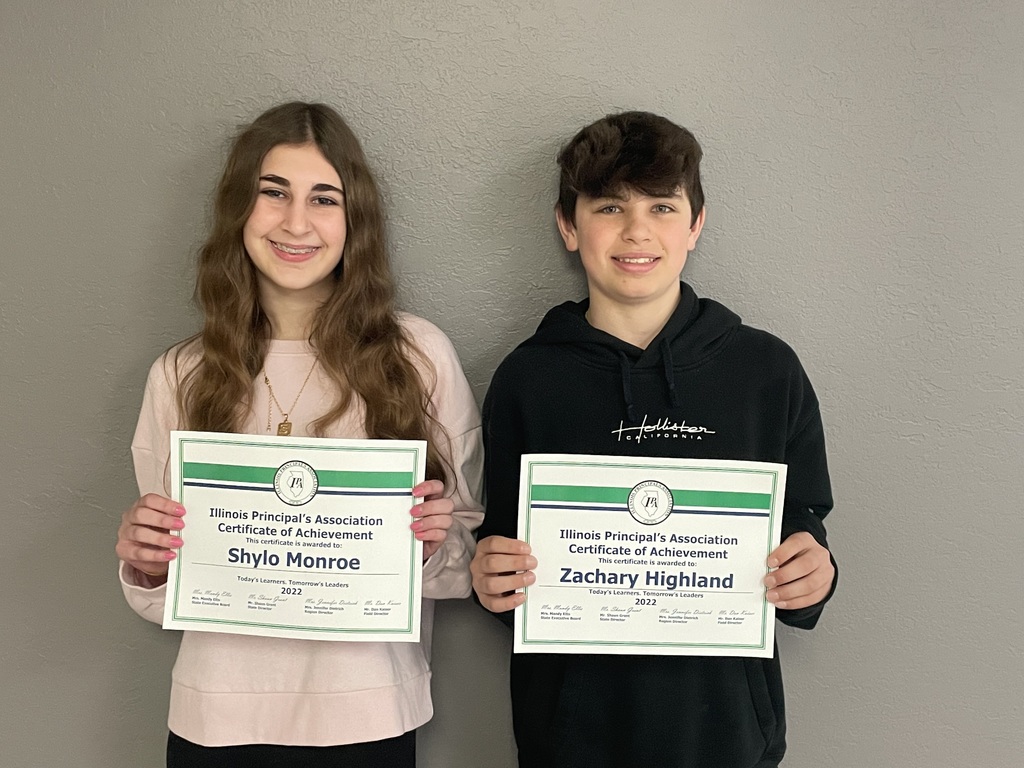 The Middle School track team did well on Thursday at the Lewistown Invitational. The 7th-grade boys got 3rd overall as a team and a lot of Personal Records were set. Here are some of the highlights: Girls Grace Meeks- 2nd overall in 7th Grade 100 M. Dash Addison Friedrich- 1st overall in 7th Grade Long Jump Kylie Watts- 1st overall in 8th Grade 100 M. Hurdles Faith Meeks- 2nd overall 8th Grade100 M. Dash 8th Grade Girls (F. Meeks, Watts, Meeker, Butler)- 2nd overall 4x400 M. Relay Boys 7th Grade Boys (Carroll, Dawe, O. Kolves, Dierker)- 2nd Overall 4x200 M. Relay Kamden Merrill- 3rd Overall in 7th Grade Shot Put and Discus Kamden Garman- 3rd Overall in 8th Grade Shot Put #MCRaiderNation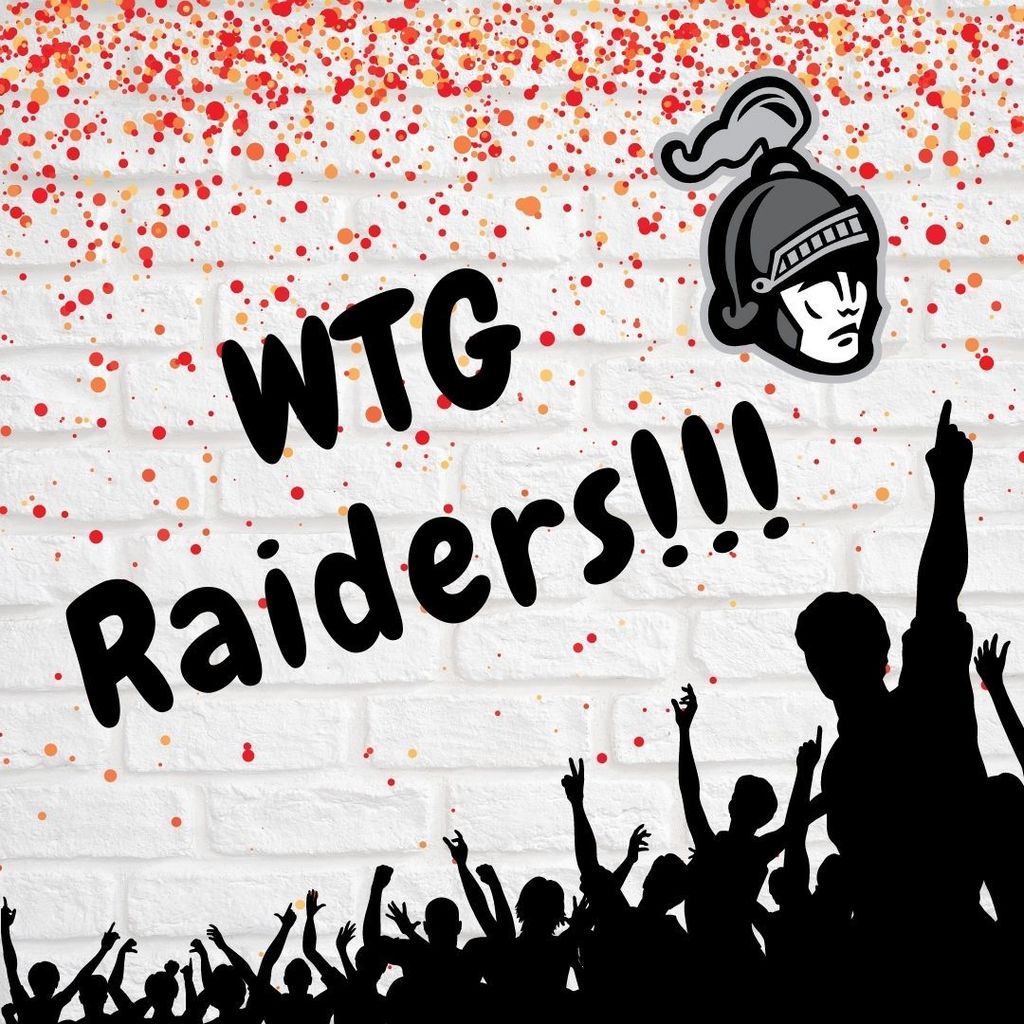 Join us!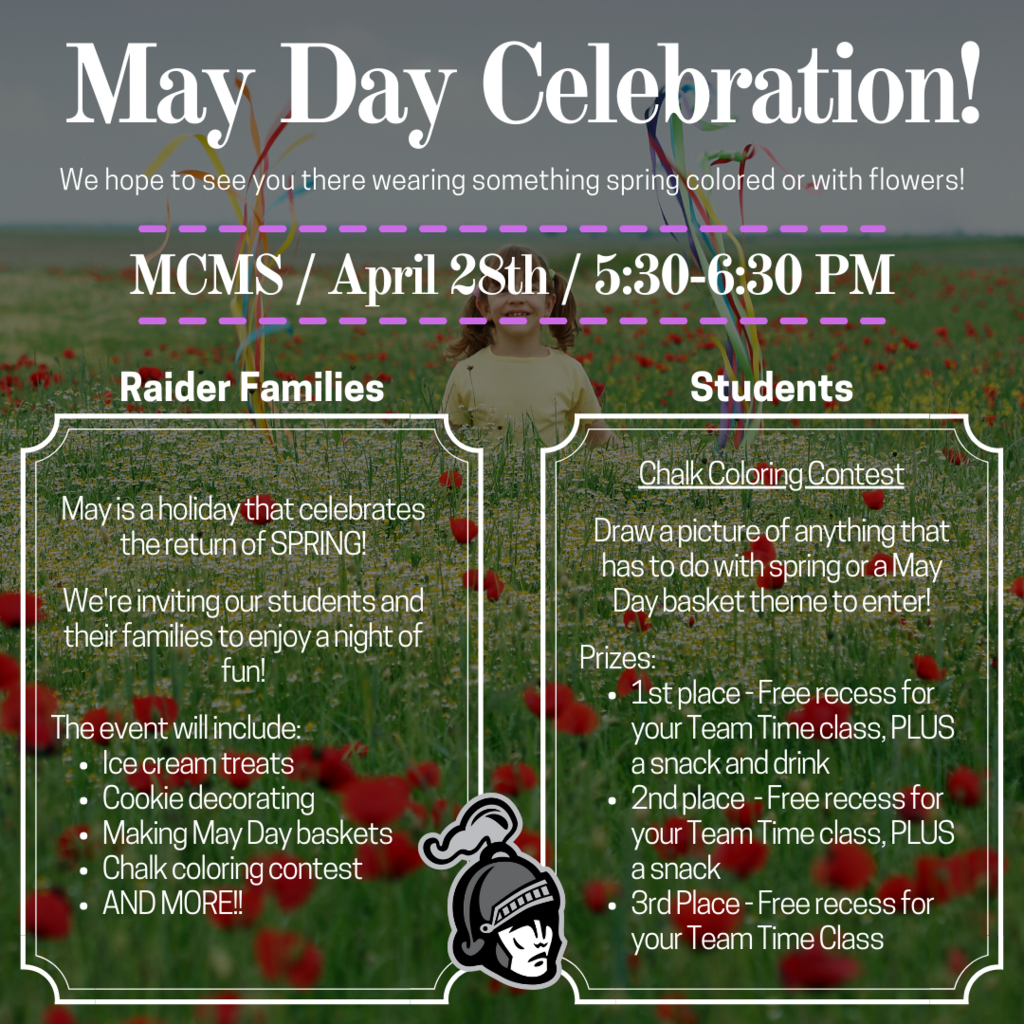 The track team will travel to Lewistown for a 4:00 PM meet. Gooooo Raiders! #MCRaiderNation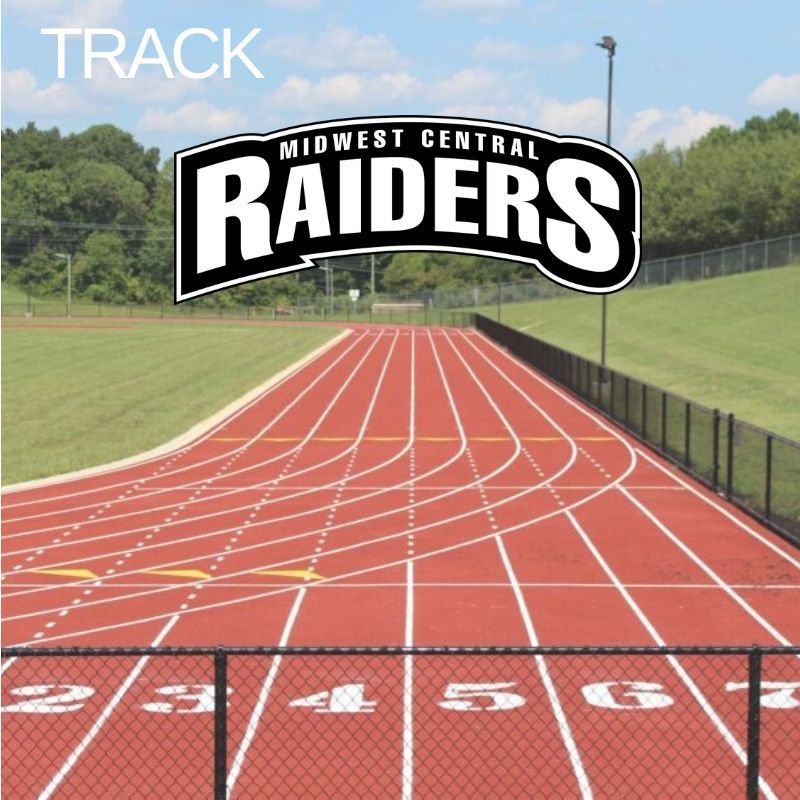 The track meet went very well last night! Congrats to those that broke their personal records!! Track practice will be here tonight after school.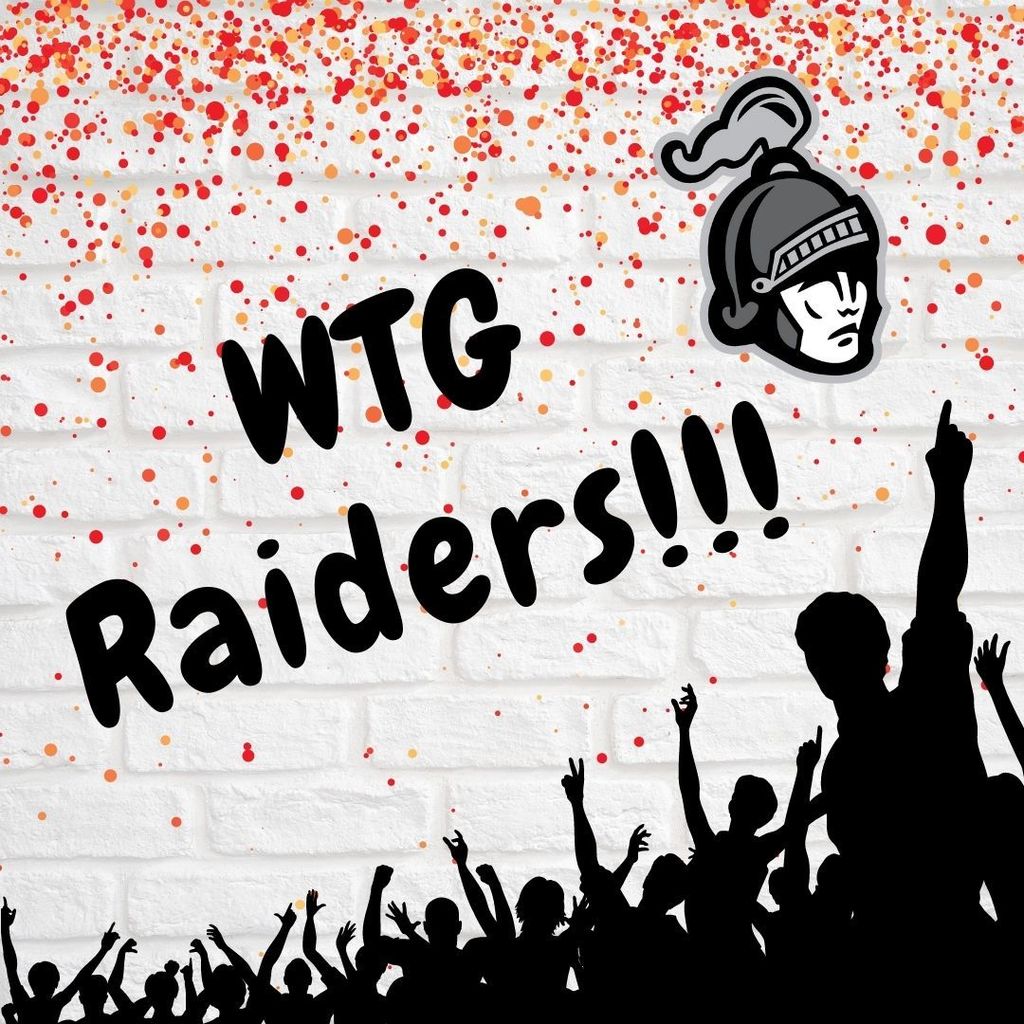 Progress Reports will be sent home with students today.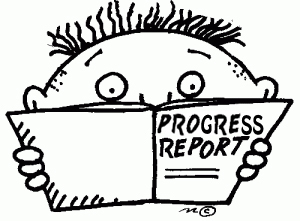 Student Council is hosting a Spring Fling dance!!!! Students - Come out for a fun night with your friends!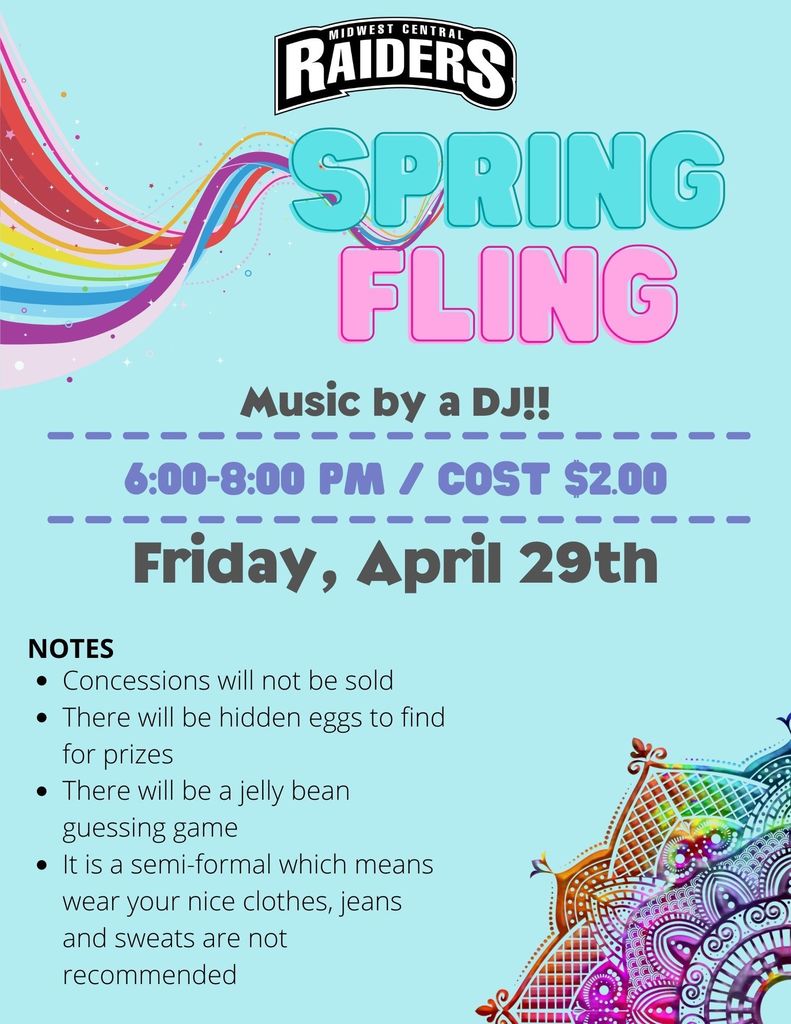 The coloring contest winners are: 3rd place- Audrie Walker 2nd place-Eliza Kerley 1st place- Ava Warner Congrats ladies!!!! You all did an amazing job! #MCRaiderNation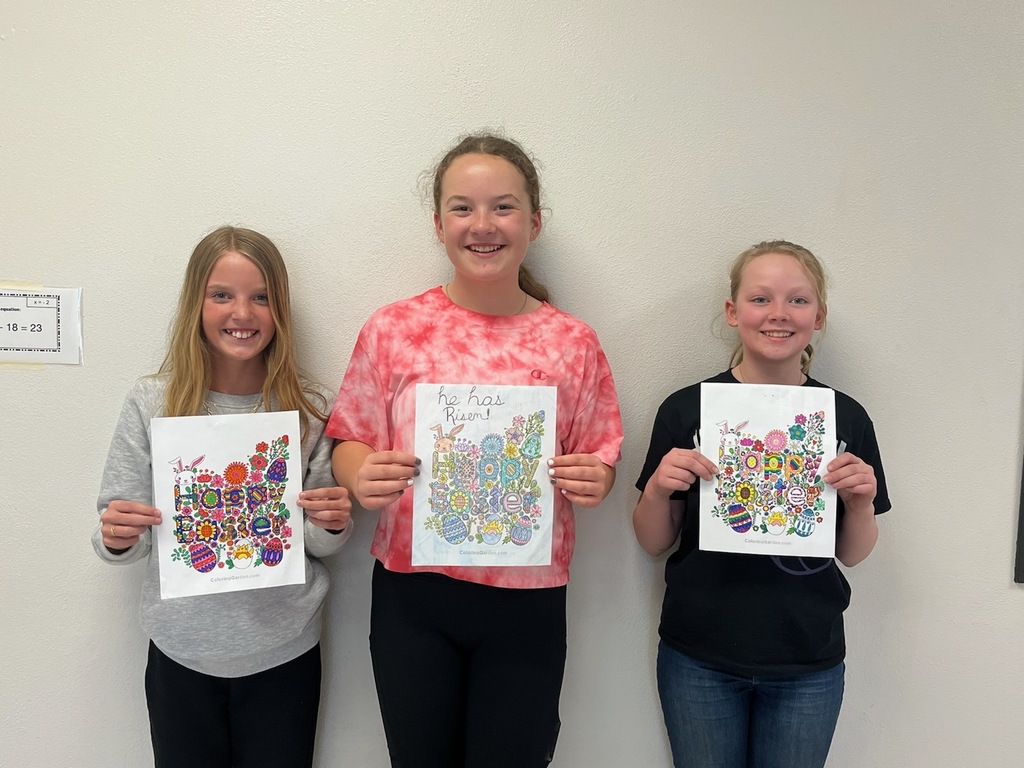 The track team will travel to DeeMack for a 4:15 meet. Good luck Raiders!! #MCRaiderNation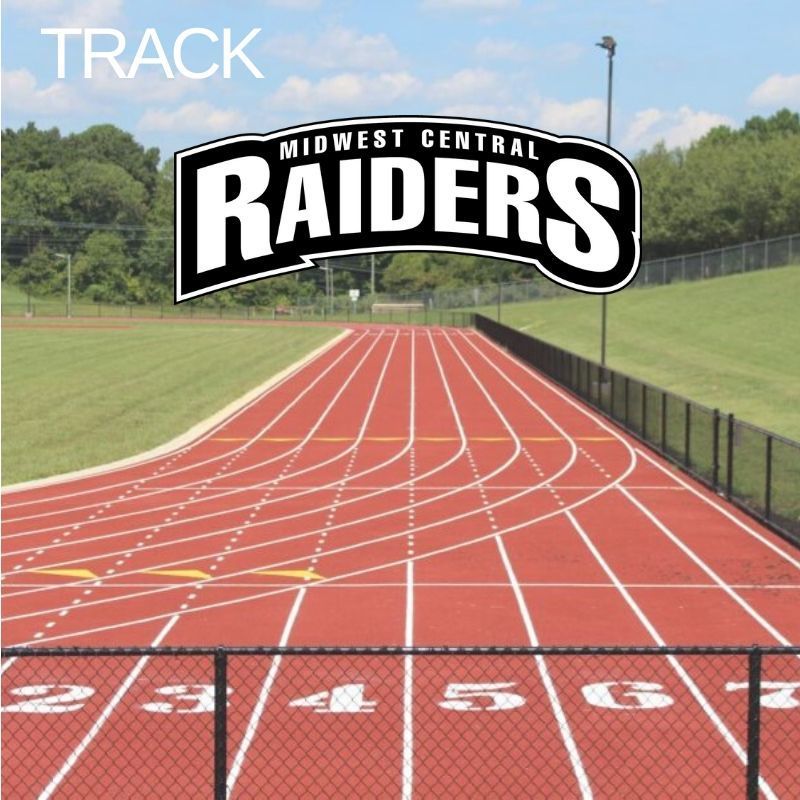 Wishing you sunshine, good times and a very happy Easter!

Today MCMS Track is at Pekin Broadmoor at 4:00 PM. Gooooo Raiders!! #MCRaiderNation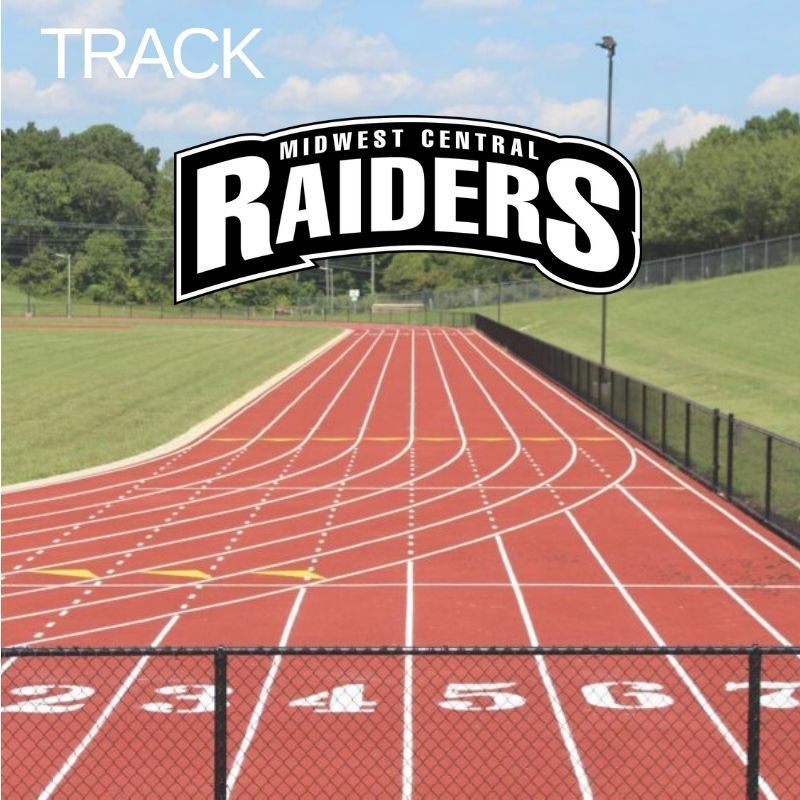 Today is MCMS Track at St Pat's. The meet starts at 9:00; bus leaves MS @ 7:40. Gooooo Raiders! #MCRaderNation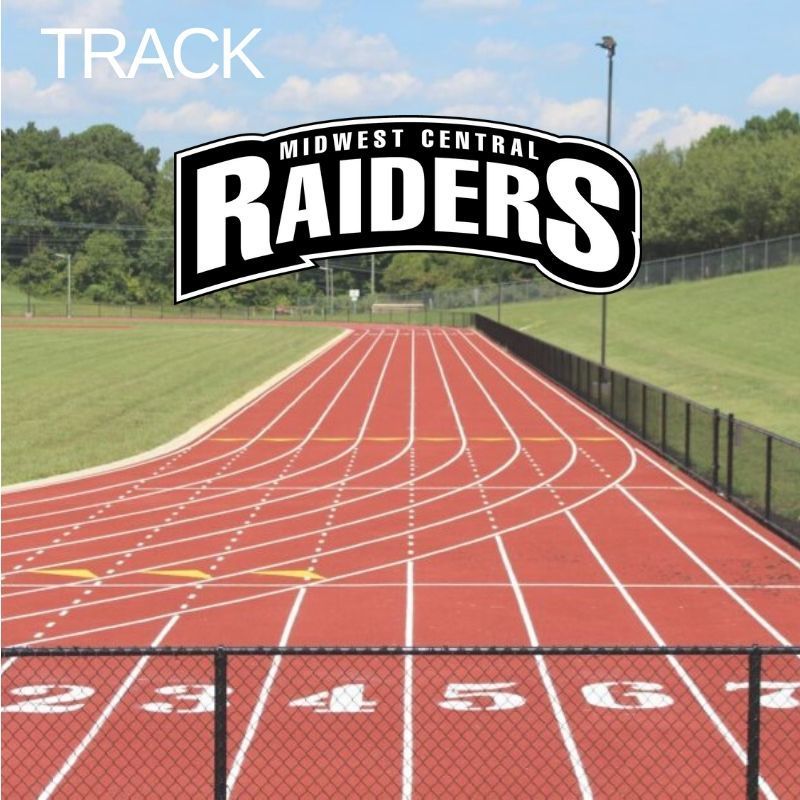 Raider families - We hope you have an AMAZING Spring Break.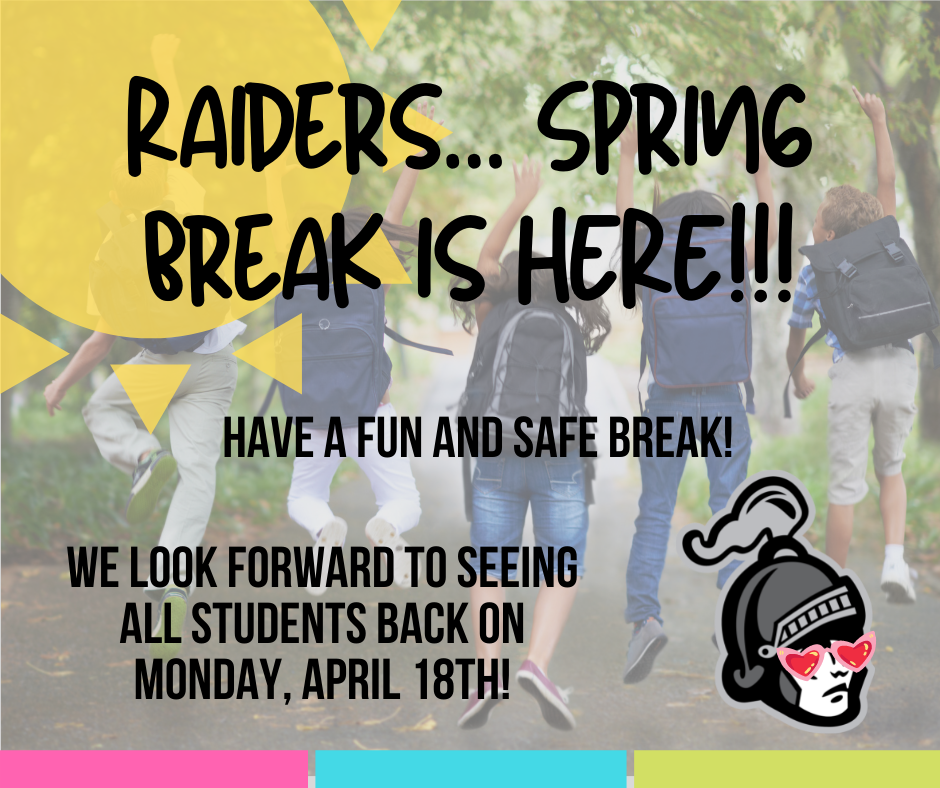 The annual Easter Meal that we prepared today at all the schools was a huge success. The menu was spiral baked ham, mashed potatoes, green beans, dinner rolls and homemade apple crisp. Some of the primary school students even said this was their favorite meal ever!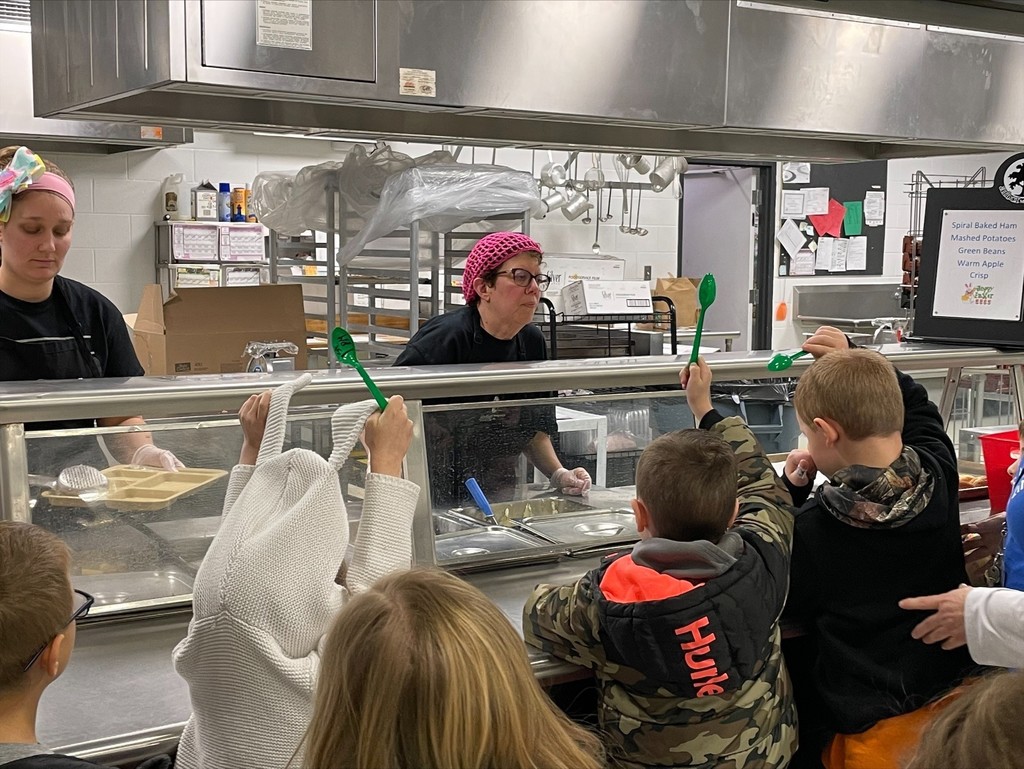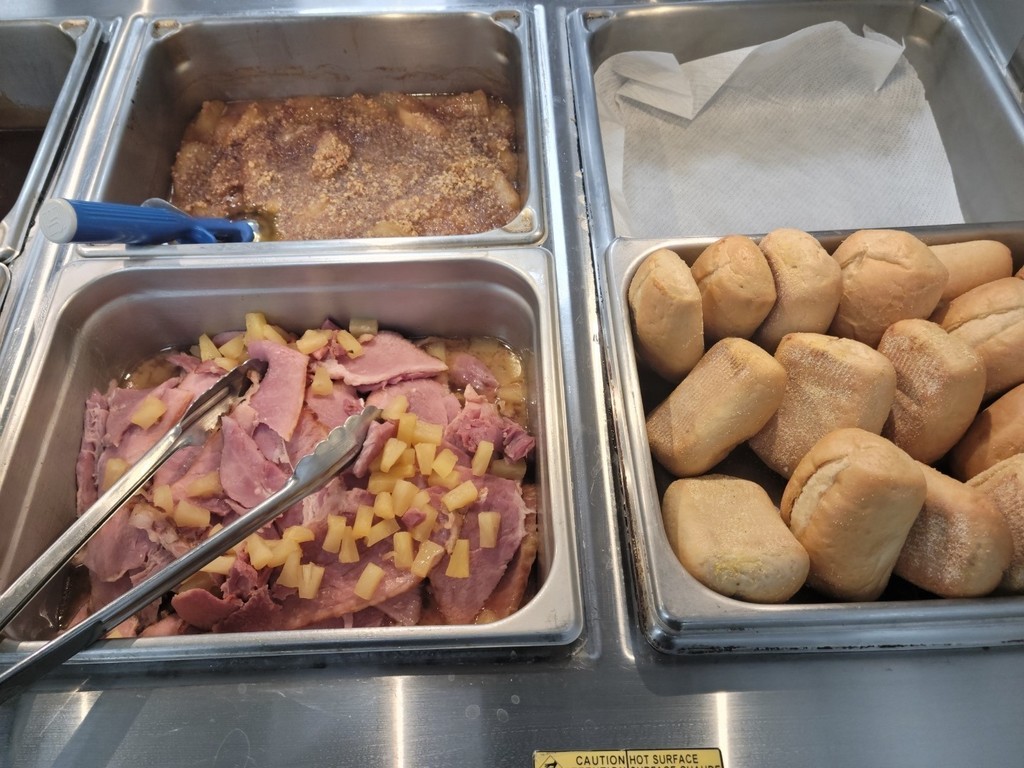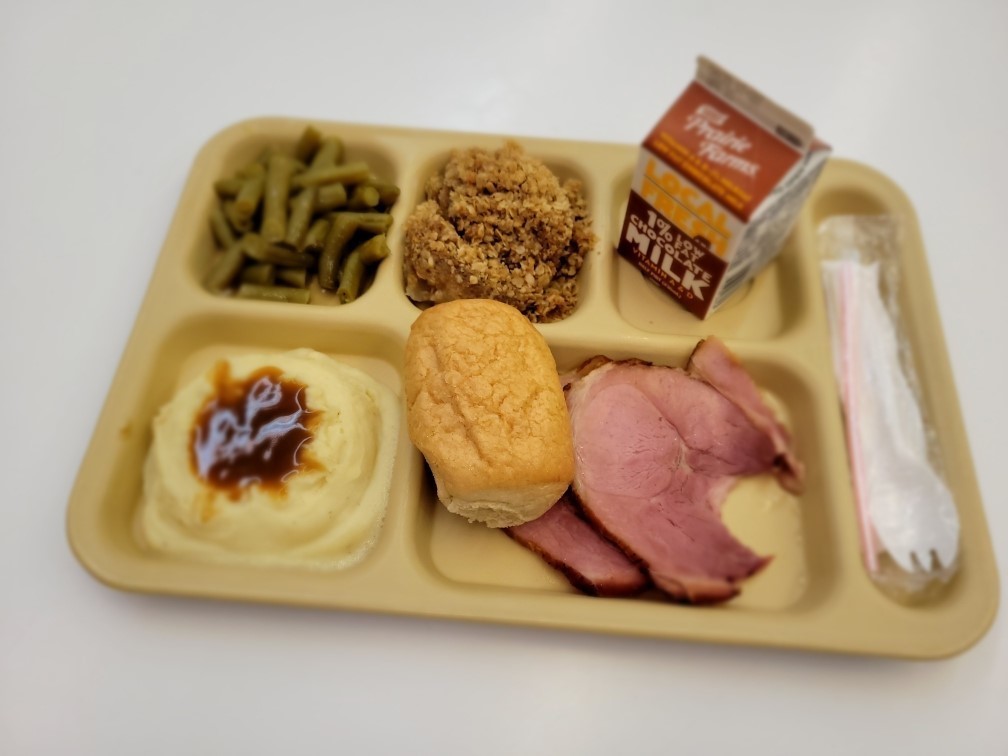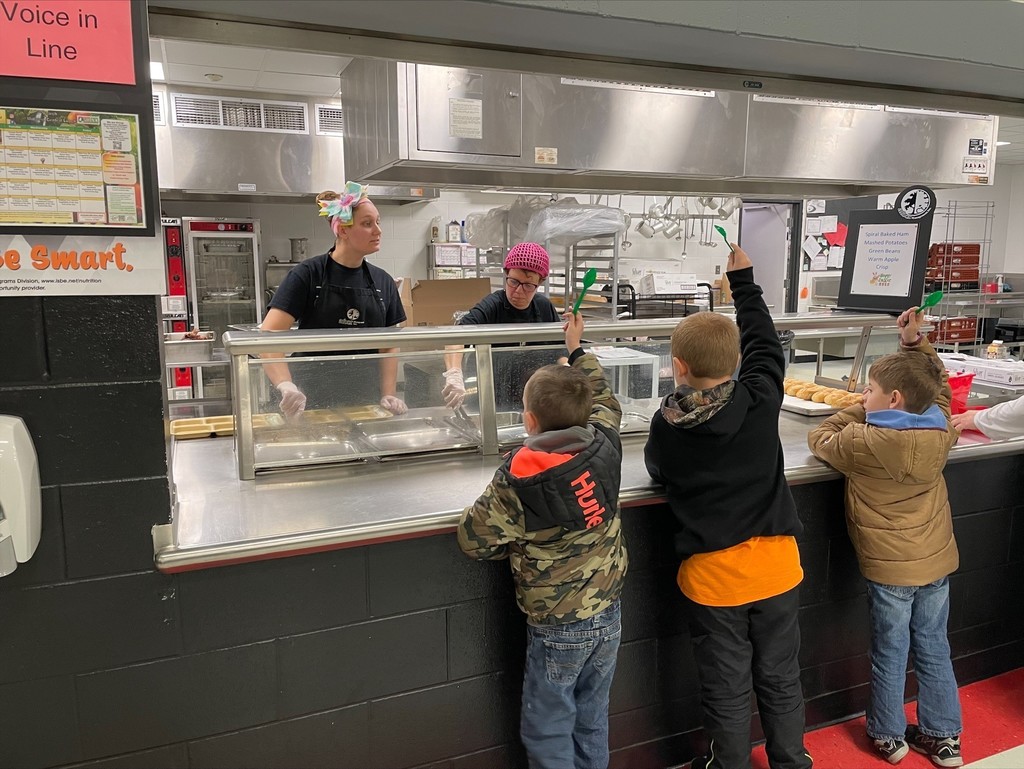 For all you Raiders that like to plan ahead... here is our FY23 school calendar. :-)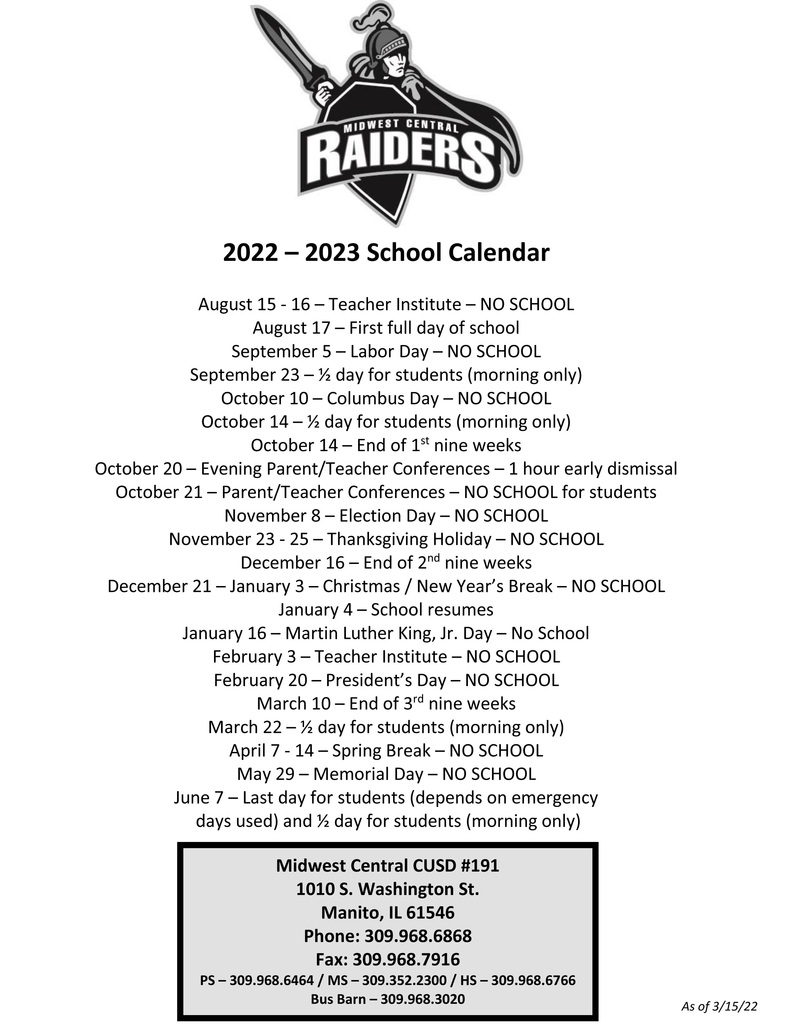 Today is MCMS Track at IC. Meet is at 4:00 PM, bus leaves MS at 3:00 PM. GOOOOOOOOOO Raiders! #MCRaiderNation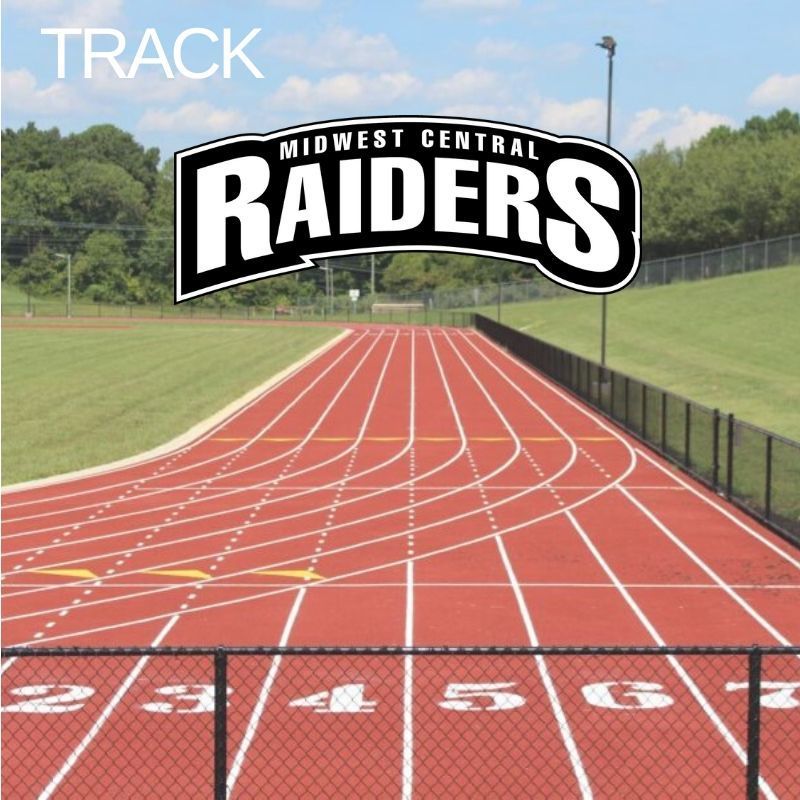 Join our team!