Mrs. Hintz at the Middle School tells a joke over the announcements every day and asked students to participate by submitting jokes for her to use this school year. She had a contest and drew out four names of students that were the winners. Left to Right they are: Ayden B, Morgan R, Avery H, and Ricky C. They each received a box of movie size candy! Congratulations!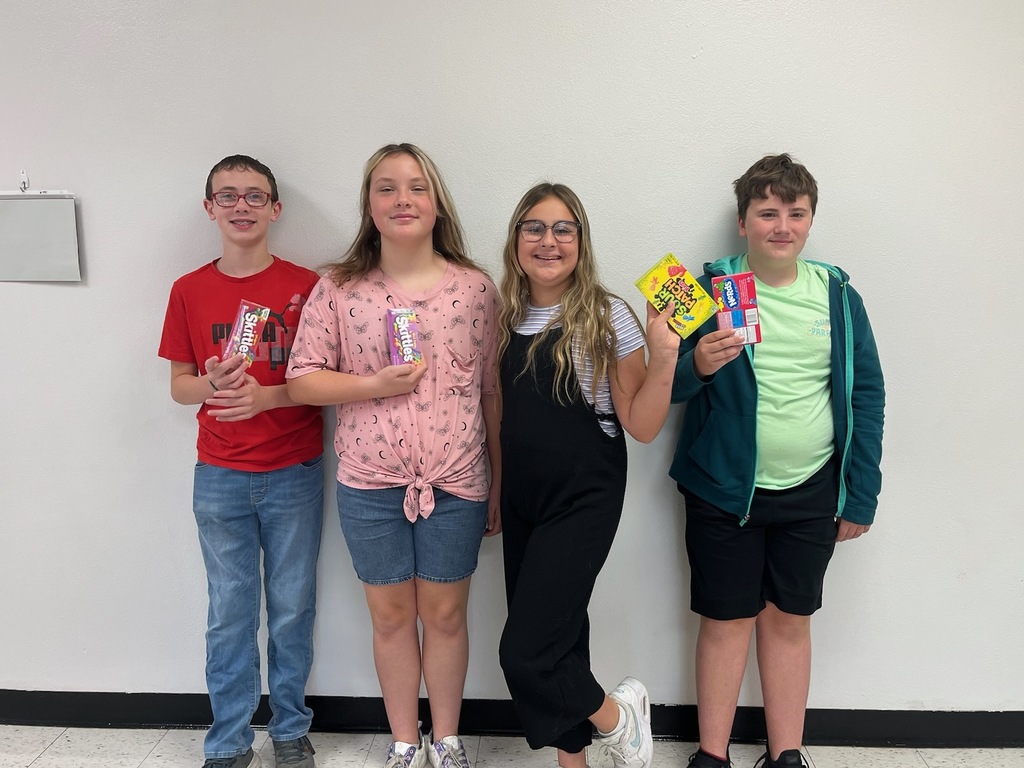 Reminder - Tomorrow is a 1/2 day for students and NO Preschool classes! Buildings will dismiss as follows: PS - 11:40 MS - 11:20 HS - 11:30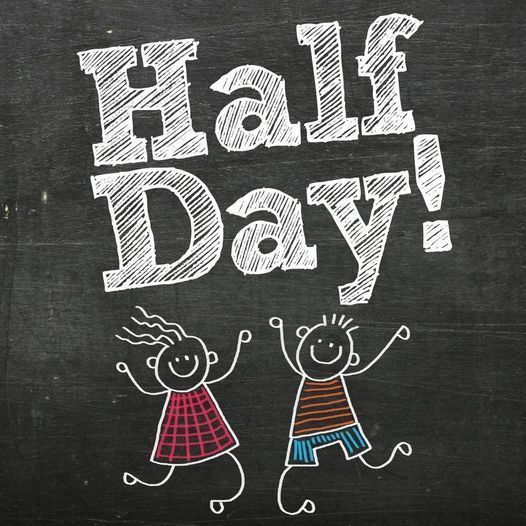 Progress Reports will be sent home with students today.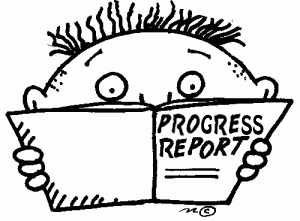 The Middle School had a PBIS Dance Party celebration earned by almost all students for taking responsibility and showing respect! Good work Raiders!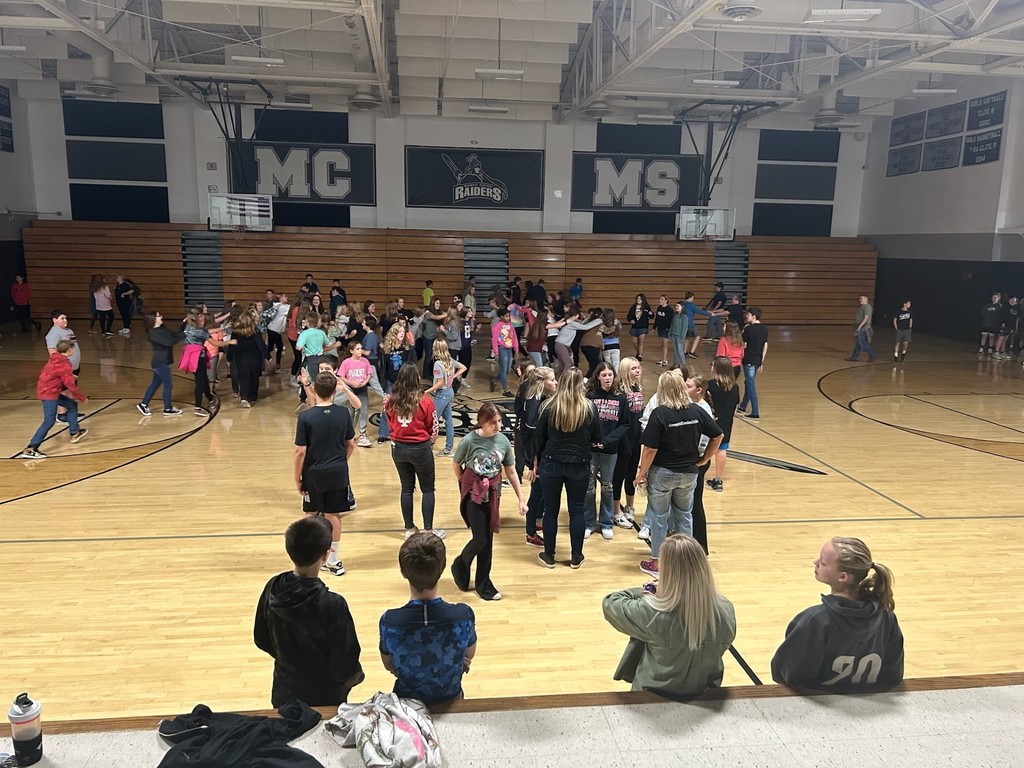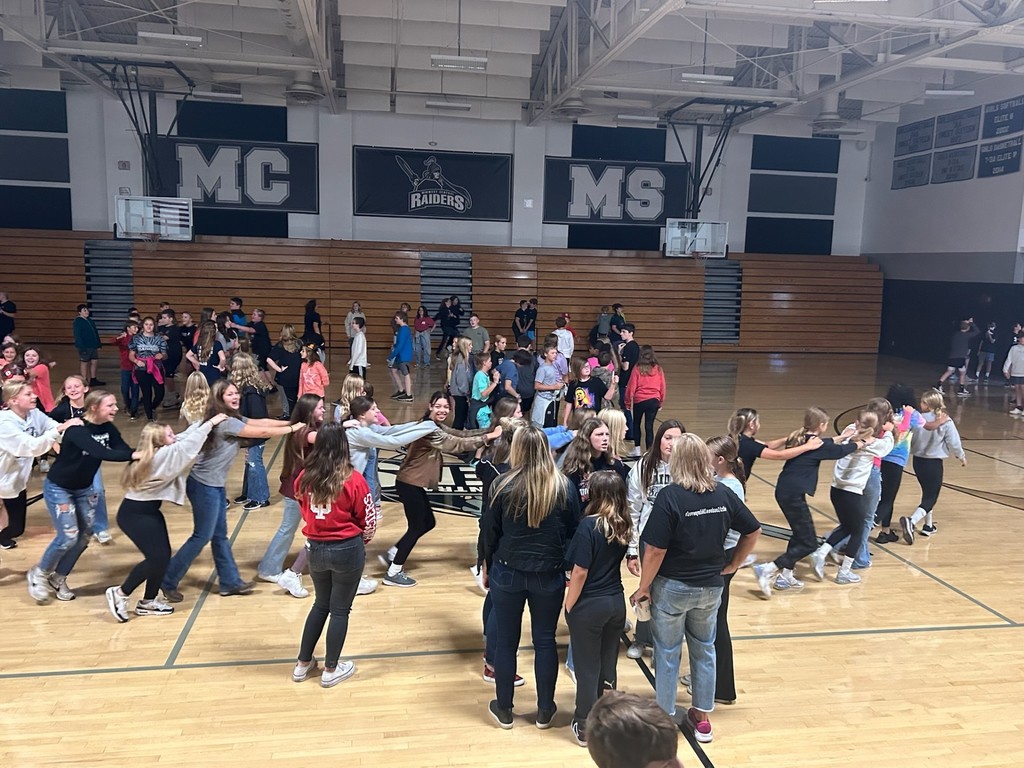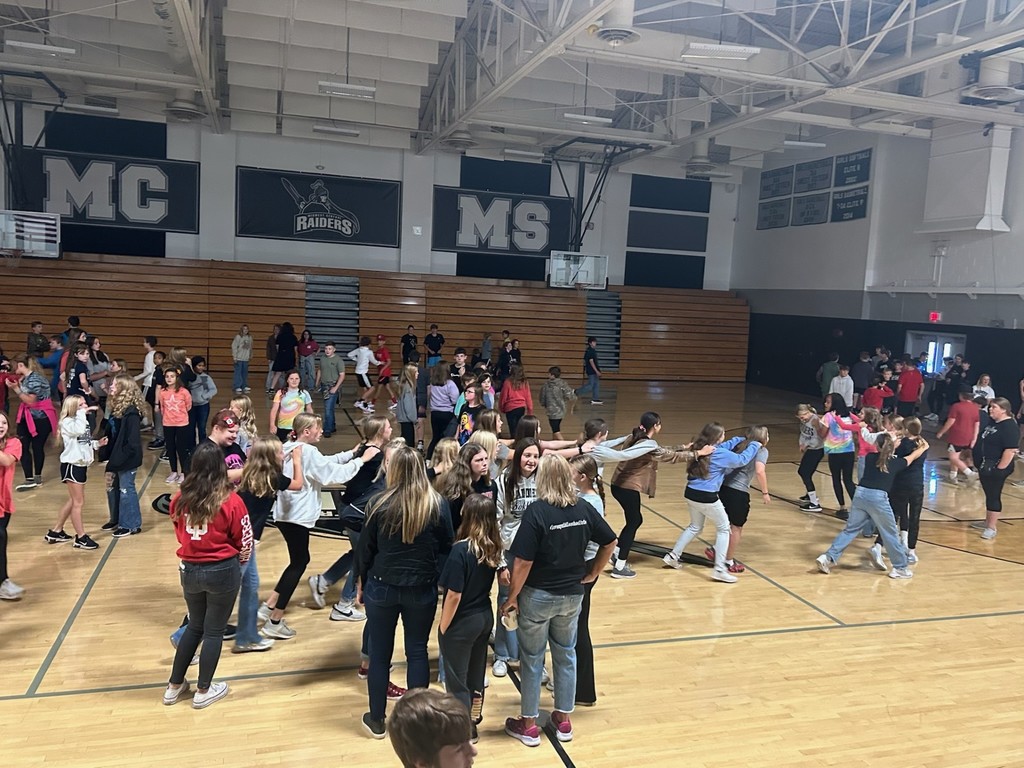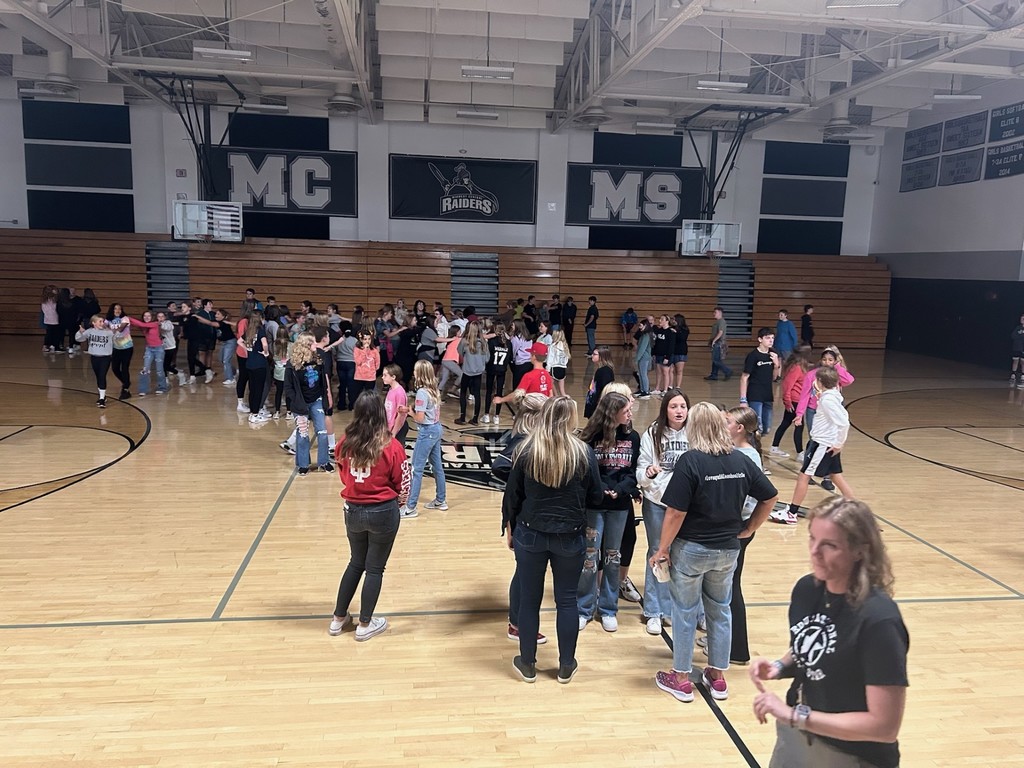 The baseball team will travel to Washington and play against Tremont tomorrow for the IESA Regional Semifinals at 10:00. Good luck Raiders!!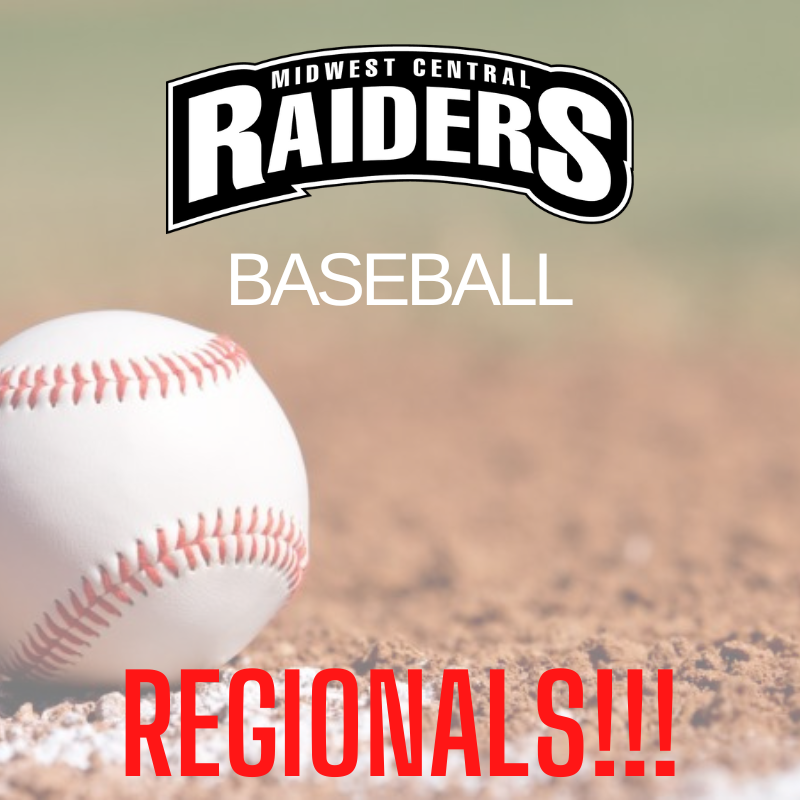 The middle school cross country faced extensive competition at the Germantown Warrior Invite yesterday afternoon but came through with flying colors; almost all runners achieved PRs. Max Dierker lead the team with a 12:55 2-mile time, with Connor Coile, Sam Dierker, and 5th grader Carson Campbell rounding out the boys' team. The girls also competed well, with Nora Dierker, Isabelle Friedrich, Jaina Butler, and Peyton Bernhausen running well for the Raiders. Due to High School Cross Country Senior night; practice for our team will end at 4:15.

The Raiders boys baseball team used a clutch 1st inning double from Jase Canada and dominant 8th grade pitching to advance to the regional semifinal with a 3-0 victory over Dee-Mack! The Raiders pitchers were dealing Wednesday night. Winning pitcher Zayne Arthalony dazzled the Dee Mack hitters, tossing 6 and 2/3 scoreless innings allowing only three hits and striking out 16 batters! Max Dierker then picked up the save striking out the only batter he faced! The Raiders move to 11-6 on the season with a regional semifinal matchup with Tremont Saturday morning at Washington Middle School!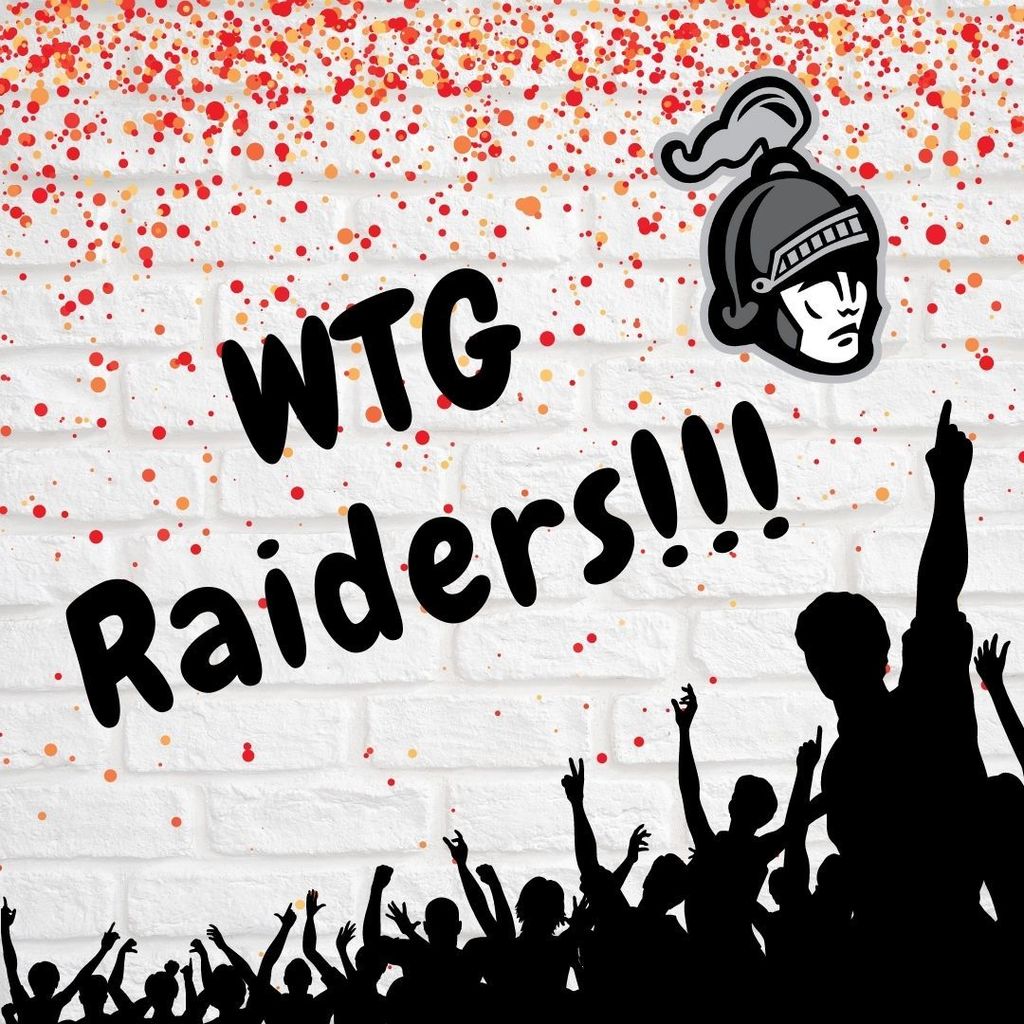 6th grade science created their own leaves representing the resilient "Survivor Tree," a Calley pear tree that was discovered buried in the rubble at Ground Zero.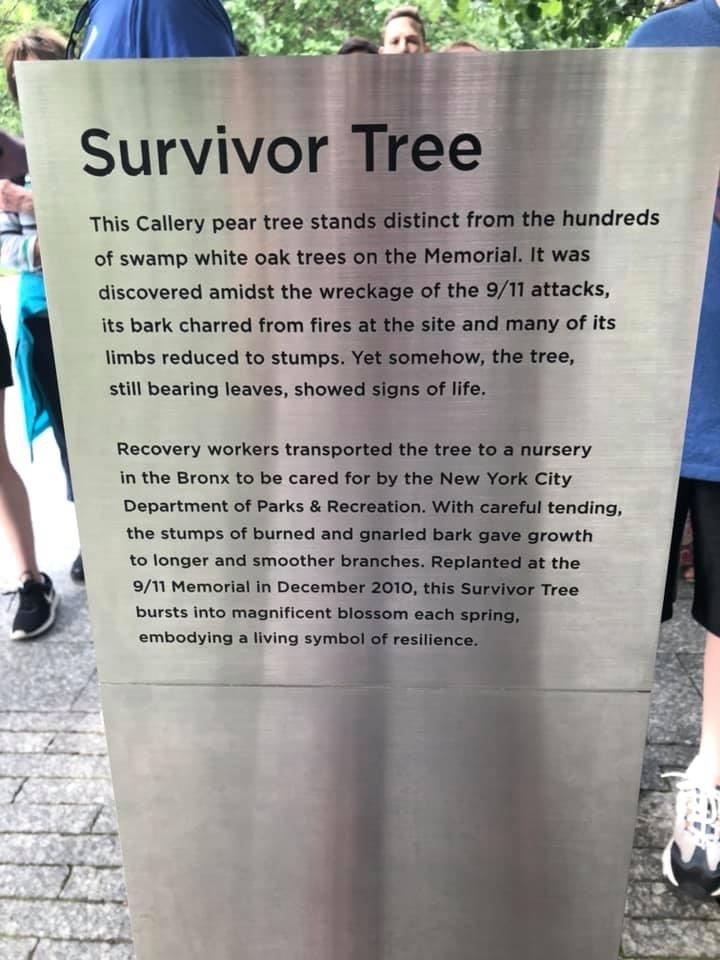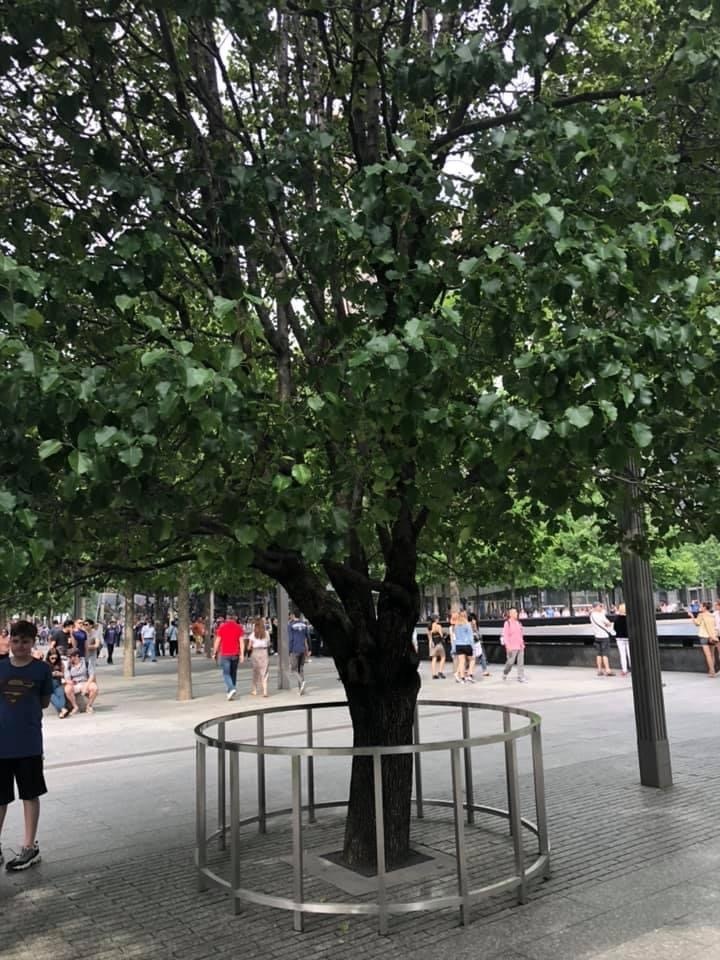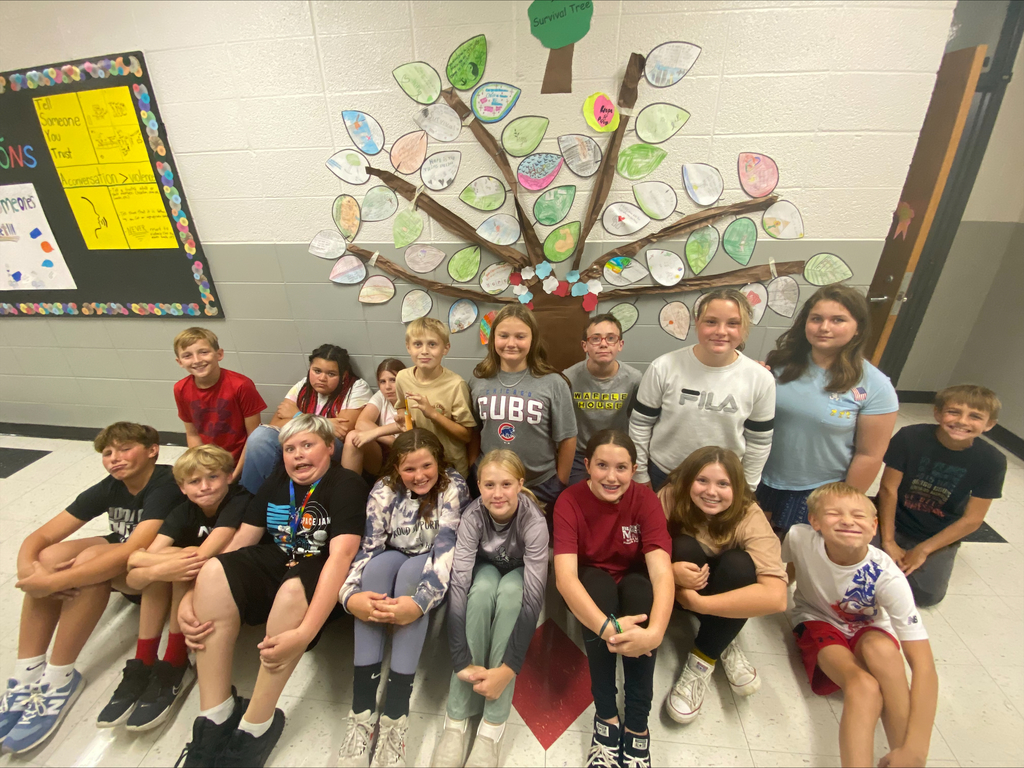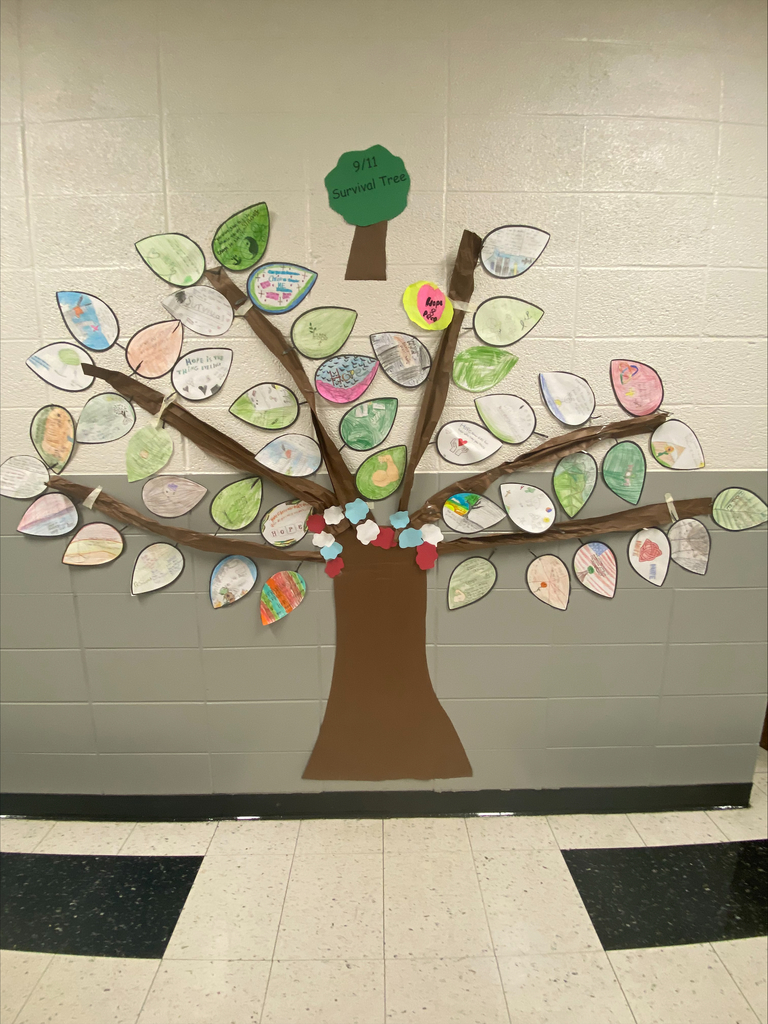 The Raiders baseball team overcame a slow start on Friday to defeat Lincoln Junior High 13-3! Trailing 3-2 heading into the bottom of the third the Raiders put up a 5 spot, batting around and putting the game out of reach. Max Dierker picked up the complete game win on the mound, striking out 8 while scattering 2 hits and 2 walks across six innings of work. Dierker also helped himself at the plate, going 1-2 with 2 RBIs! Breckin Guy and Colten Watts both picked up 2 hits and multiple RBIs on the night and Joe Proehl also picked up a big 2 RBI hit for the now 9-6 Raiders! In game 2 action Johnny McFarland made his pitching debut in historic fashion, tossing a complete game NO HITTER as the Raiders cruised to victory! Johnny had 12 strikeouts and a hit batsmen was the Railers only base runner. Kaiden Hill also kept his hot hitting going, ripping his third double in as many days for the Raiders! The boys wrap up their regular season with an away game at West Lincoln Broadwell on Monday.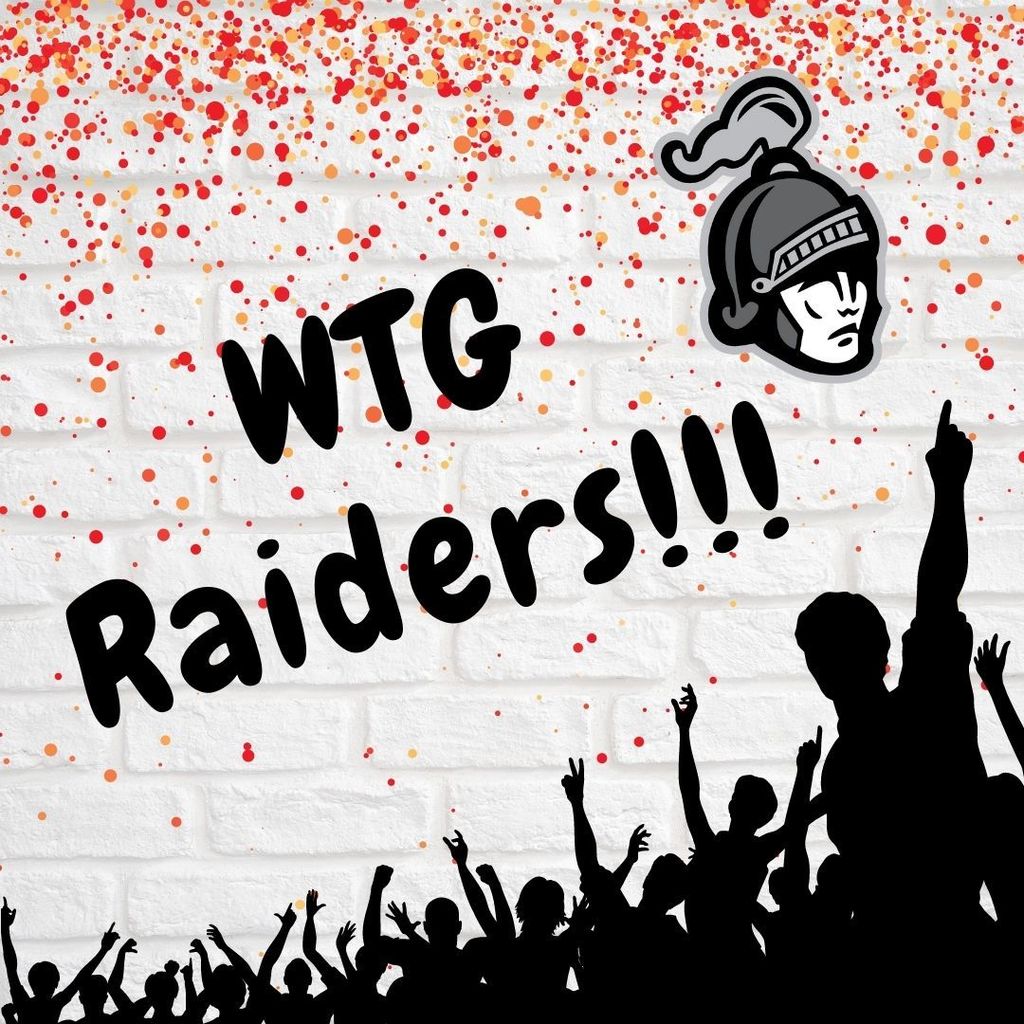 There is a Cheer Parent meeting tonight at the MS starting at 5:30 PM.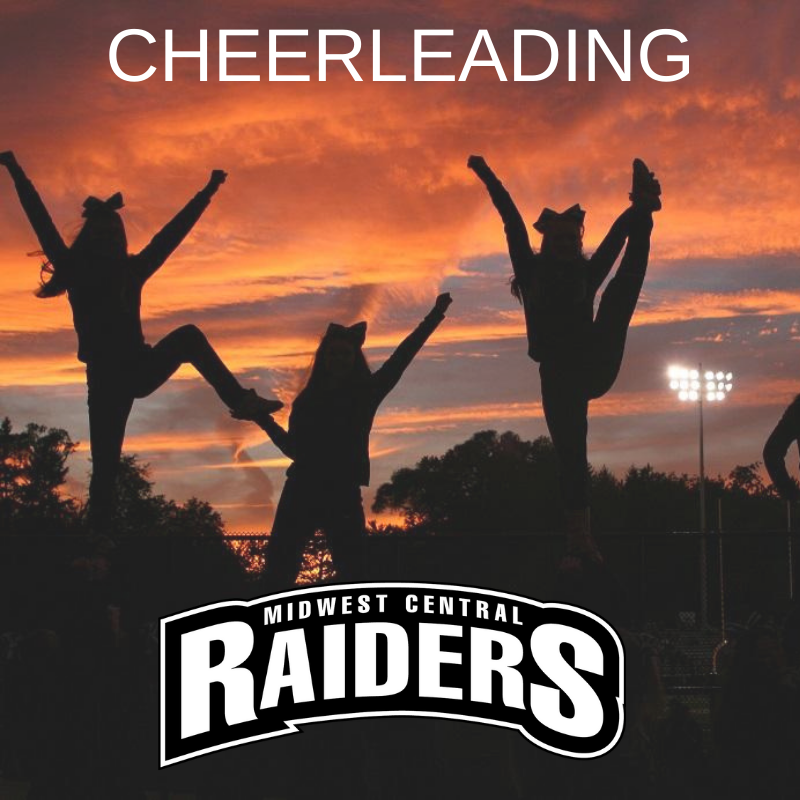 Join our team!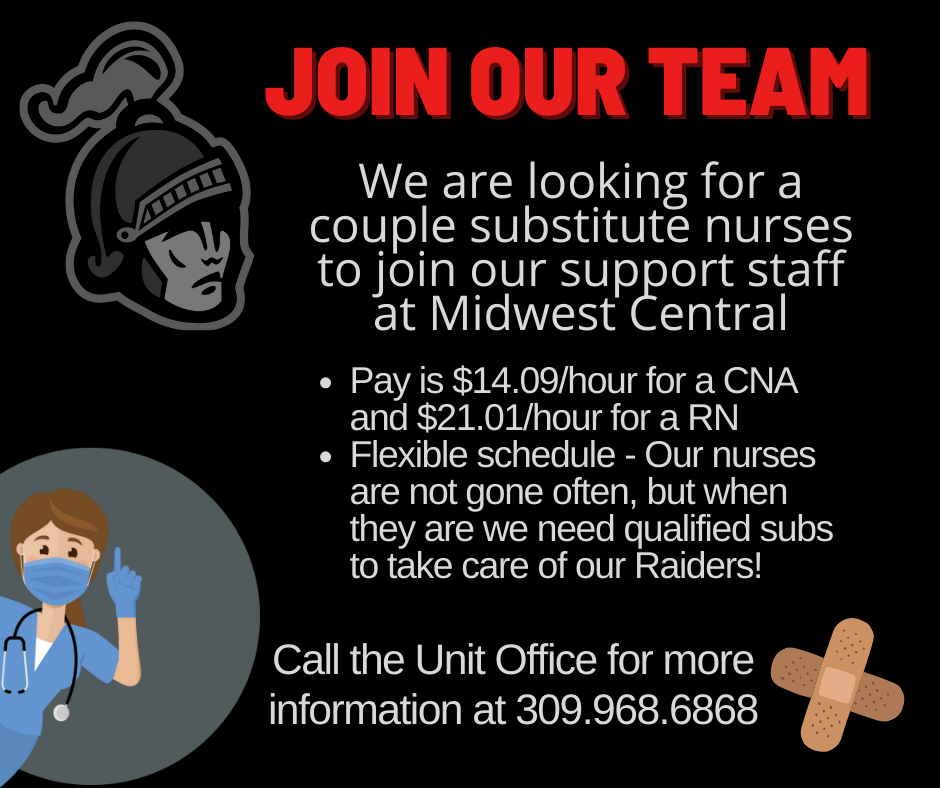 Congratulations to the 2023-24 Student Council! 8th grade: President-Cally DeSutter, Vice President-Leyla Danner, Mia Warner, Ava Warner, Leelinn Danner, Jaden Flores, Hayden Hasty, Audrie Walker 7th grade: Secretary-Nora Jockisch, Kenzie Doty, Emma Markle, Julia Rasmussen, Breckin Guy, Trenton Butler, Nevaeh Cunningham, Ayla Charlton 6th grade: Sophia Holeman, Peyton Bernshausen, Nora Dierker, Eliza Junkin, Timber Allen, Isaac Herrman, Emily Pettijohn, Zoey Carlton Thank you to everyone who ran. It was a close race.

This weekend is filled wil MCMS sporting activities!!!! The boys baseball team will host Lincoln tonight for a 4:15 PM game and then travel to Illini Bluffs for a 10:00 AM game tomorrow. The softball team is hosting the softball regional games this weekend. The marching band will march tomorrow in the Marigold Parade. The Cross Country team will compete in the Porta Invitational tomorrow. The meet starts at 9:00 AM. GOOOOOOOOOOOO RAIDERS!!!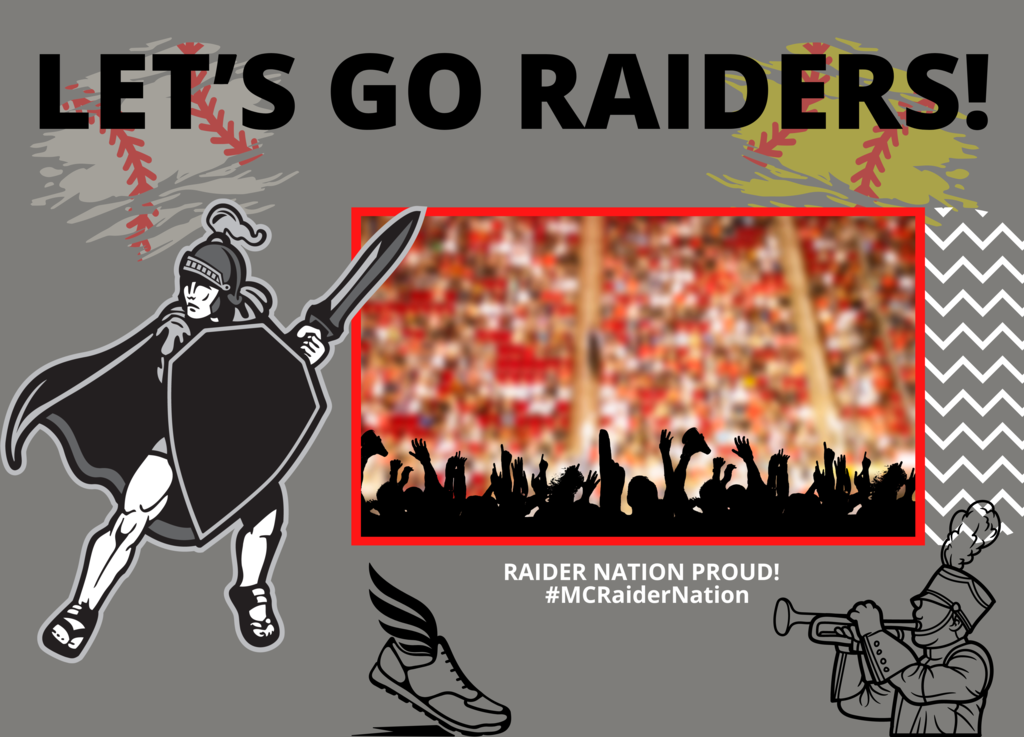 MCMS school pictures will be taken on Tuesday, September 19 and order forms are being sent home with students.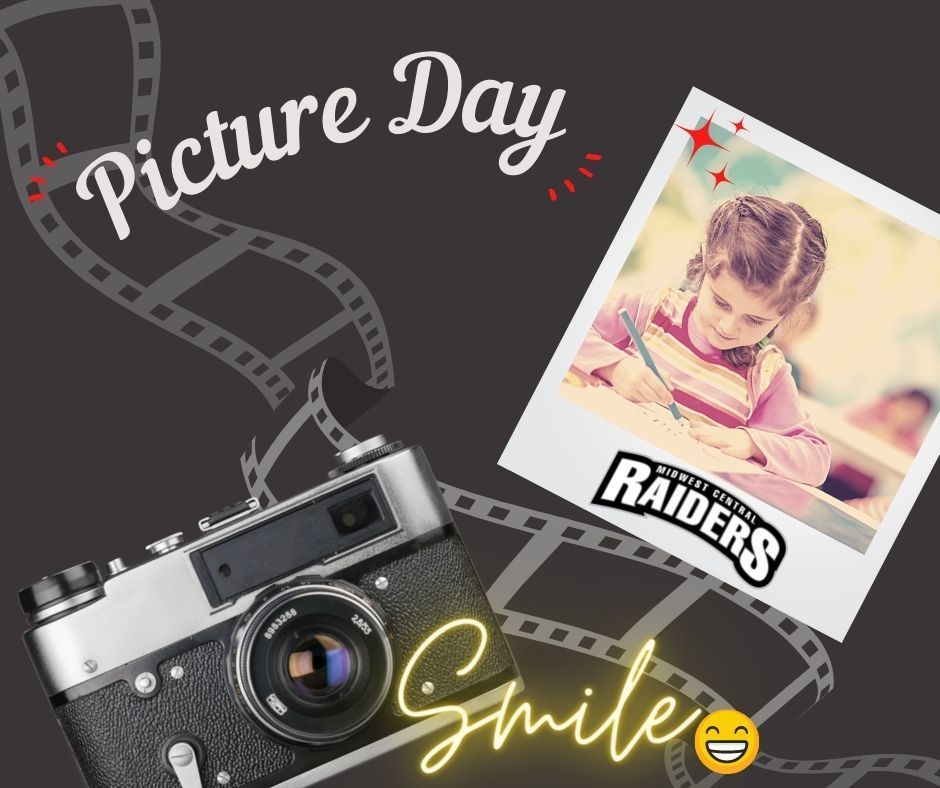 It's another busy Raiders sports day... The baseball team hits the road for a matchup at Lexington tonight at 4:30 PM! AND The softball team will host Delavan for a game at 4:15 PM. Goooooooooooooooooo Raiders!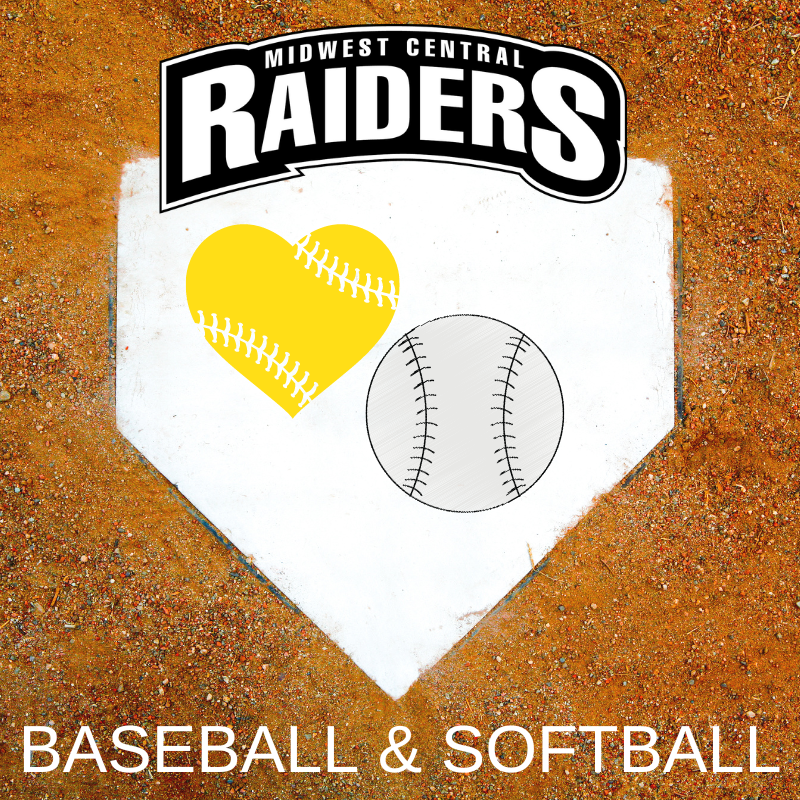 The Raiders baseball team made some history on 8th grade night, tossing their second PERFECT GAME of the season defeating the Hartem Stags 13-0! Jase Canada (W) and Joe Proehl combined for 6 Ks in the run rule victory! The 8th graders were great Wednesday, with 8th graders Jaxson Robinson and Zayne Arthalony doubling and 8th graders Jake Balster and Jesse Jones ripping RBI singles for the victors! 8th grader Max Dierker also was 1-2 with a walk and 2 runs scored! With the win the Raiders move to 8-5 with a B matchup at Lexington on Thursday!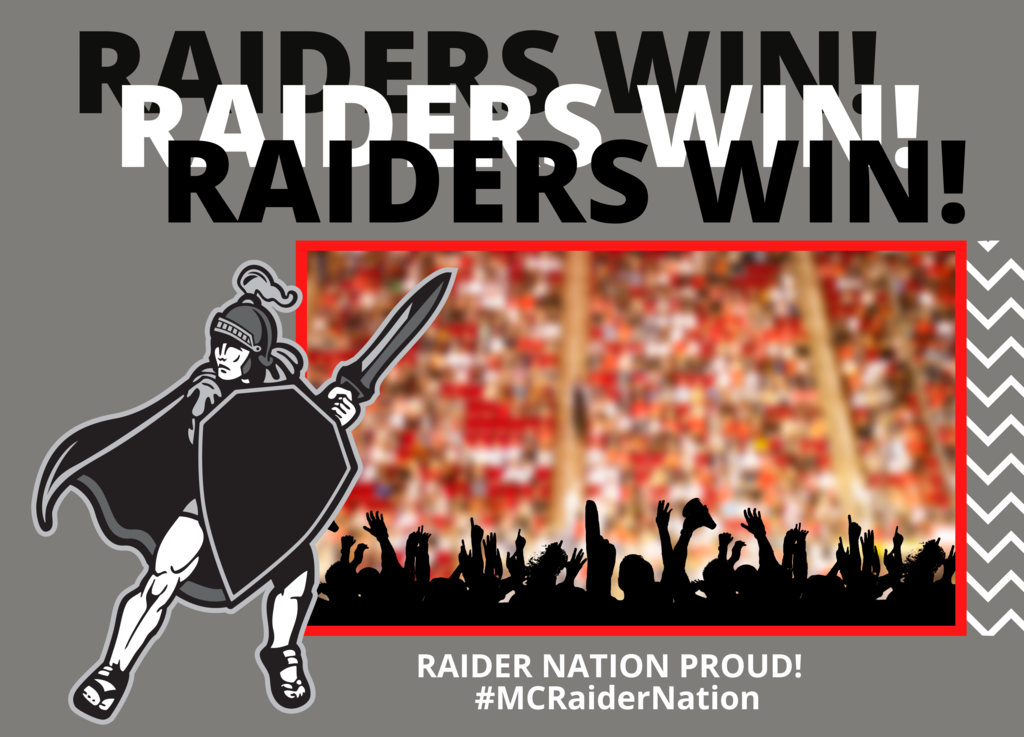 Last week, the Lady Raiders celebrated 8th graders before the last regular season home game. Congratulations, 8th graders! You can come support them and the rest of the team at home Saturday, September 9th when they host their first regional game against Illini Bluffs at 12:15 PM. Good luck, ladies!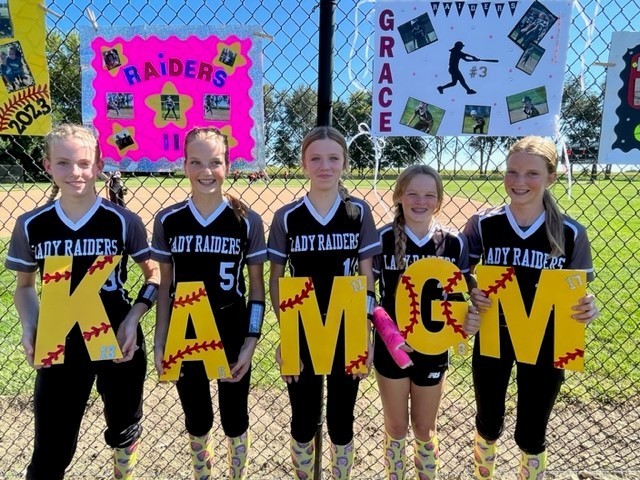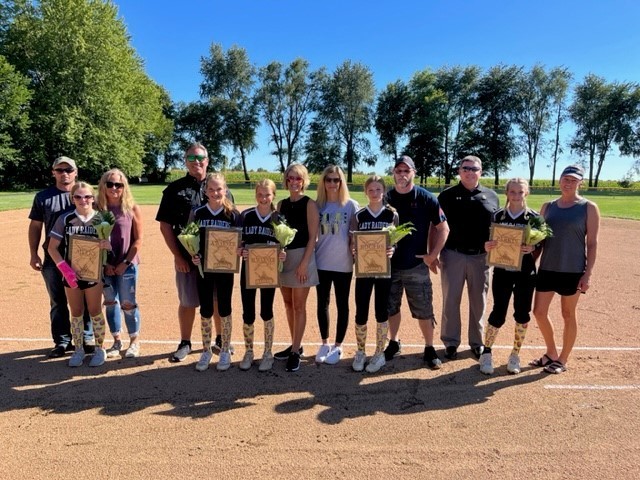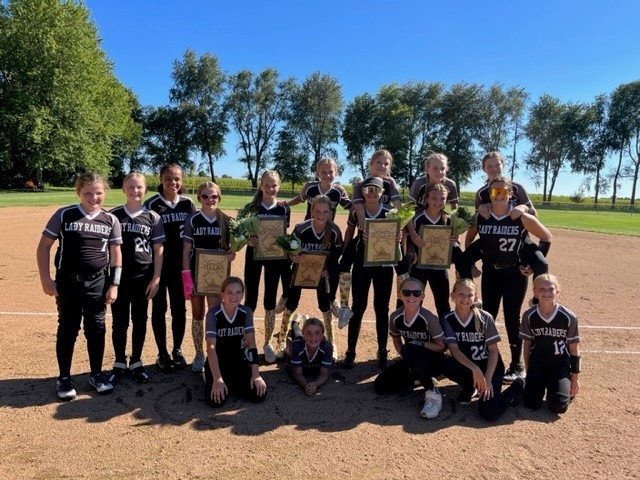 Open gym for cheer is 3:00-5:00 PM today, with an amended 5:30 end time for softball players that can make time after softball practice.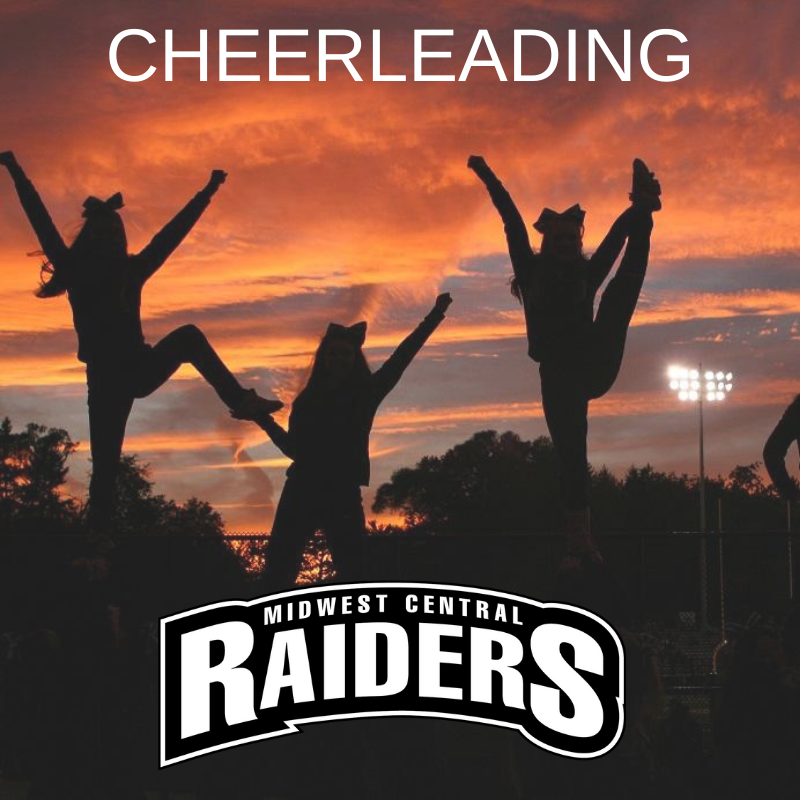 The baseball team will host Hartem tonight at 4:00 PM. It is also 8th grade recognition night!!!. Gooooooooooo Raiders!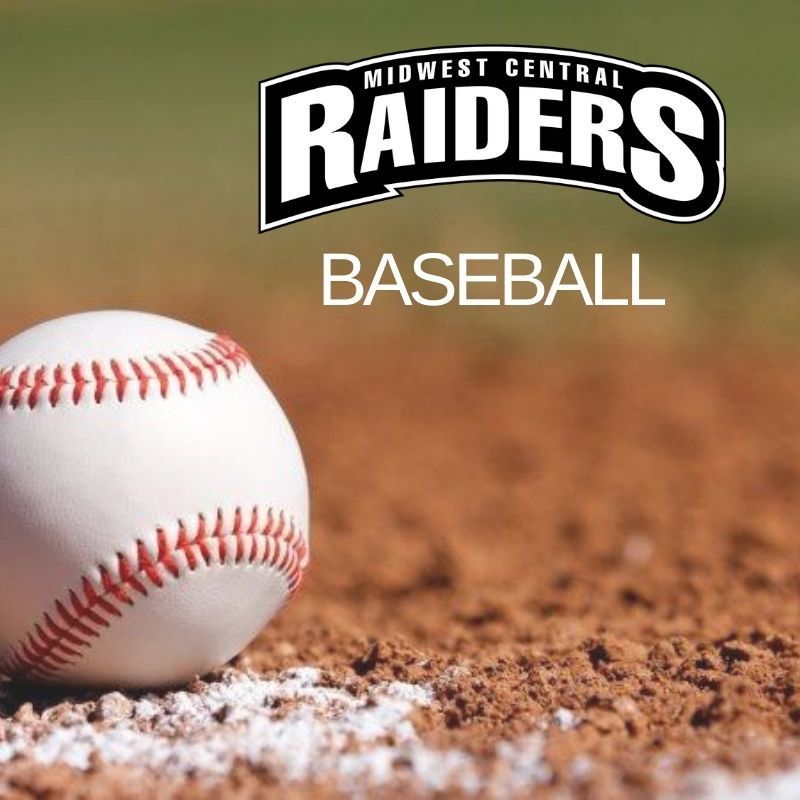 The baseball team will travel to Norwood for an A game that starts at 4:15; and there will also be a B game at Hollis that starts at 4:30. Good luck to our Raiders!