It's Friday....don't forget to wash your masks this weekend!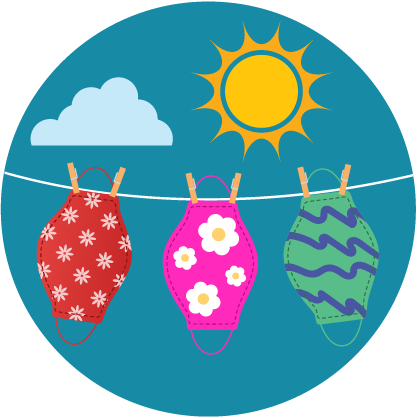 The Softball team plays St. Mary's in Metamora tomorrow at 10:00 AM. Good luck ladies!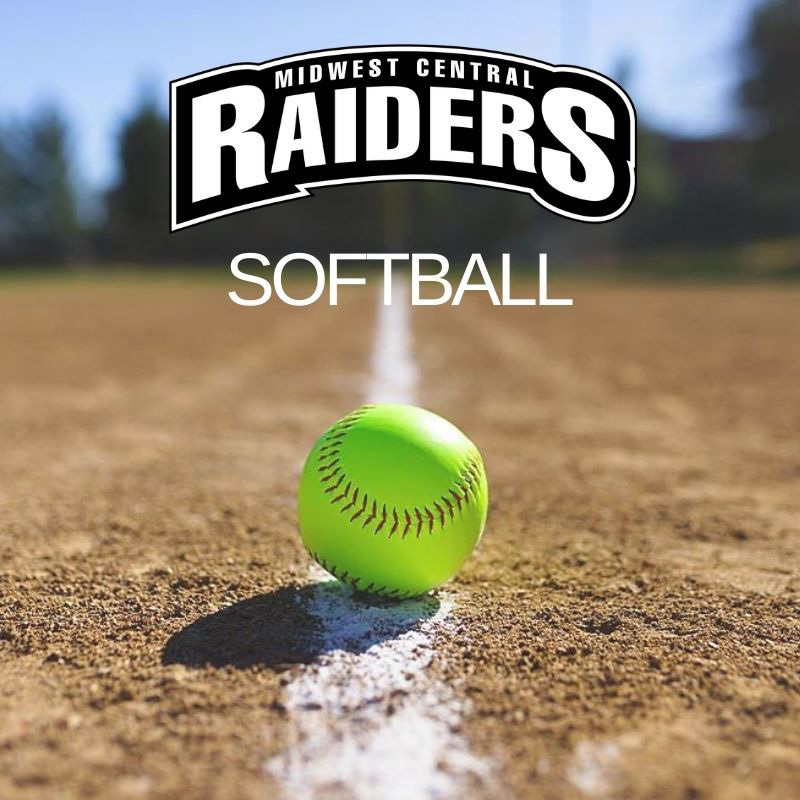 The Baseball team hosts Rankin tonight for a double header at 4:15 PM. Good luck Raiders!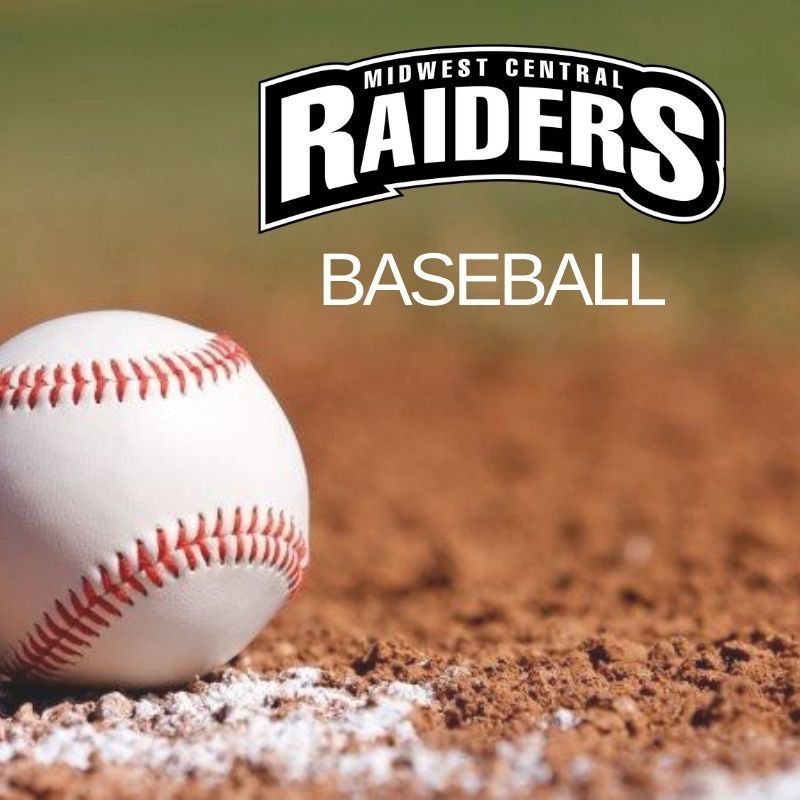 Good Morning Raiders, I've been contacted by the Census Bureau to get the word out about taking the Census. Currently, our district completion numbers are pretty low compared with other areas. I know these types of things are a pain, but the future funding of the district will be greatly impacted by our responses. Please take a couple of minutes to complete this, so we can continue to provide the many great programs we have for our students. Oh, and tell your family, friends, and neighbors to do the same!
https://my2020census.gov/
Thank you, Dr. Todd Hellrigel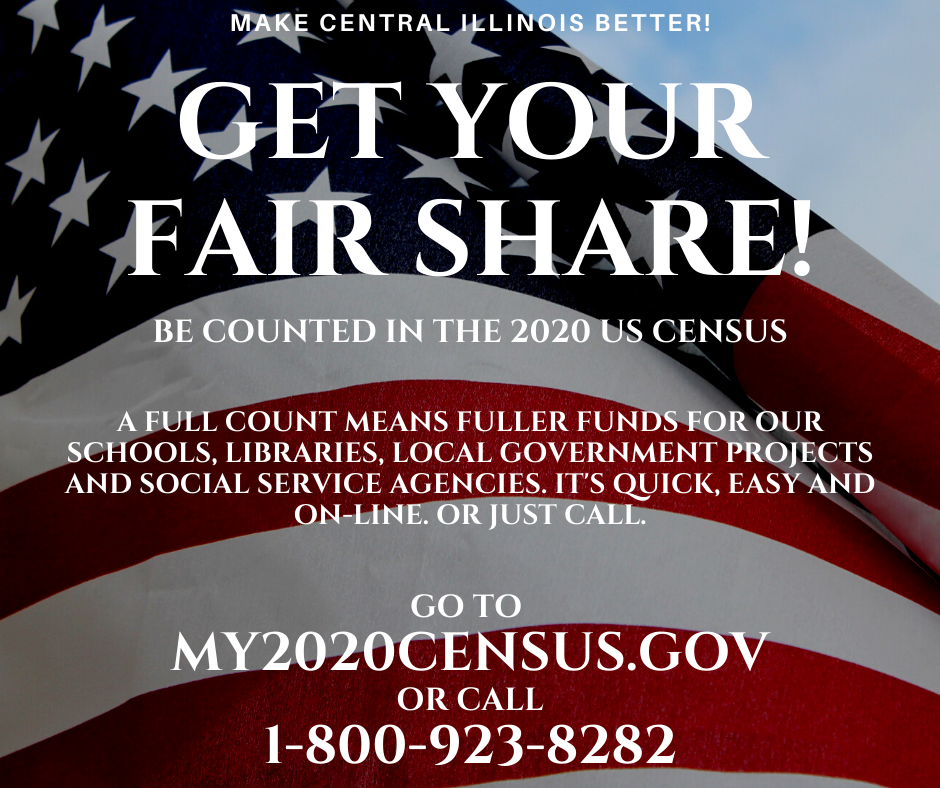 We are moving up our yearbook pictures. They will be taken NEXT Tuesday, September 1 and order forms will go home with students tomorrow.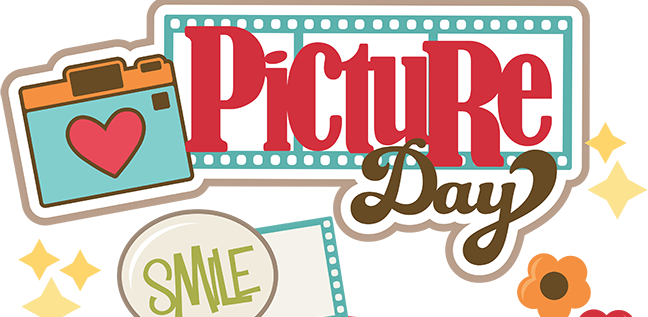 Ms. Fisher's homeroom tie-dyed masks to get in the COVID spirit!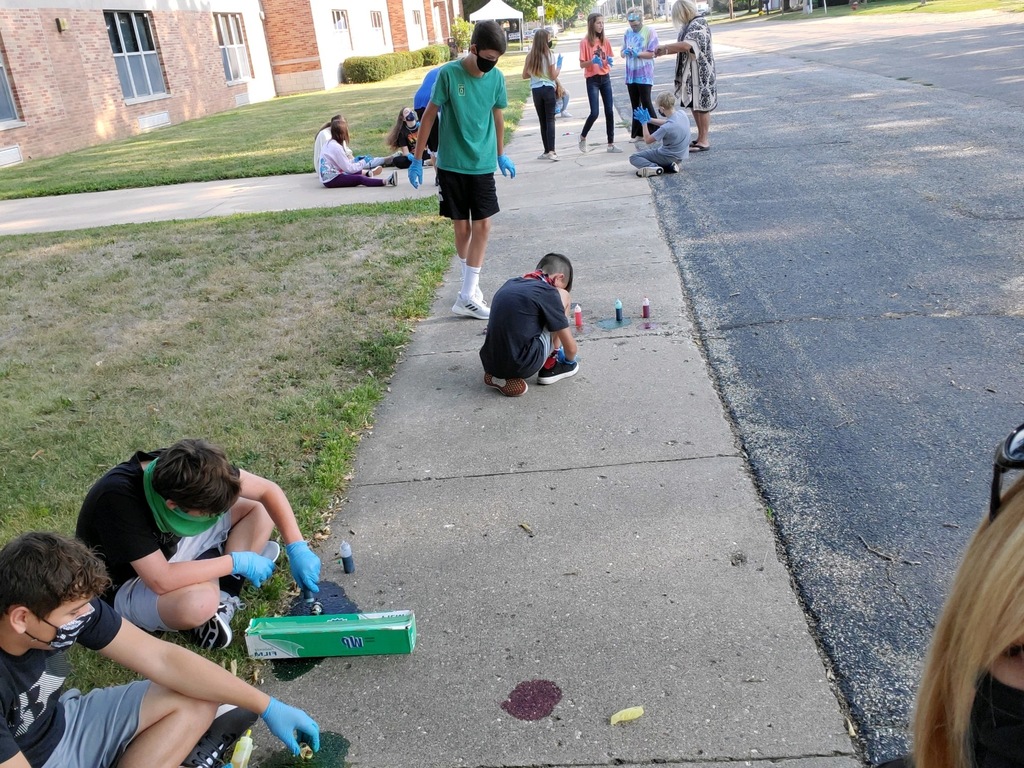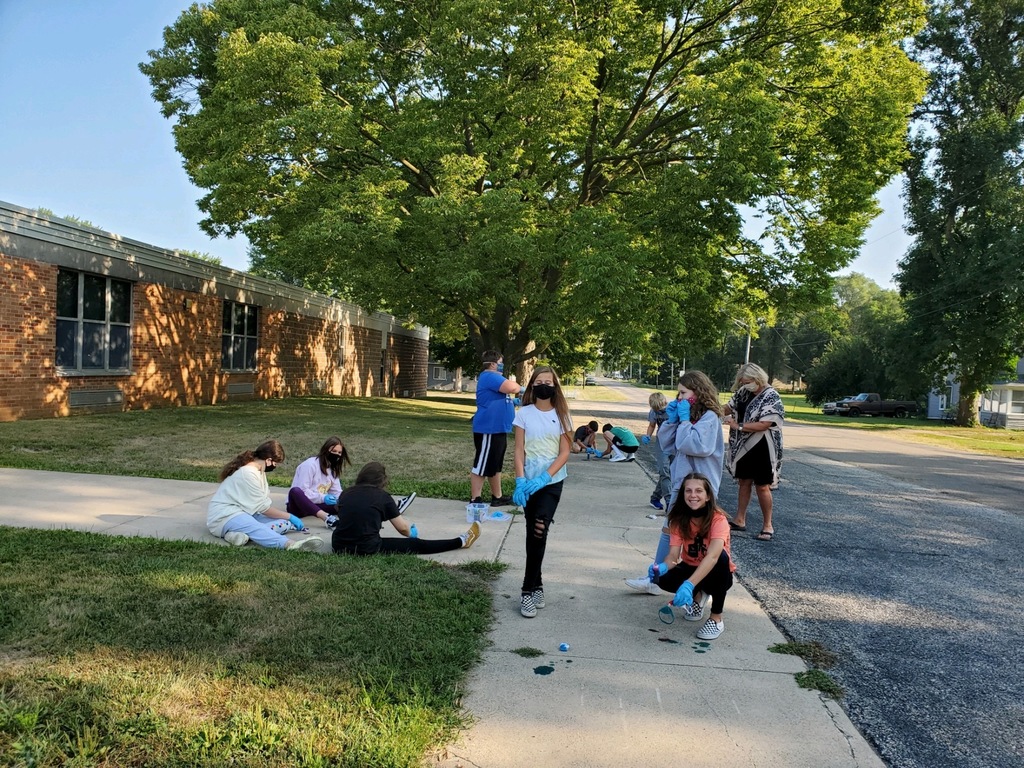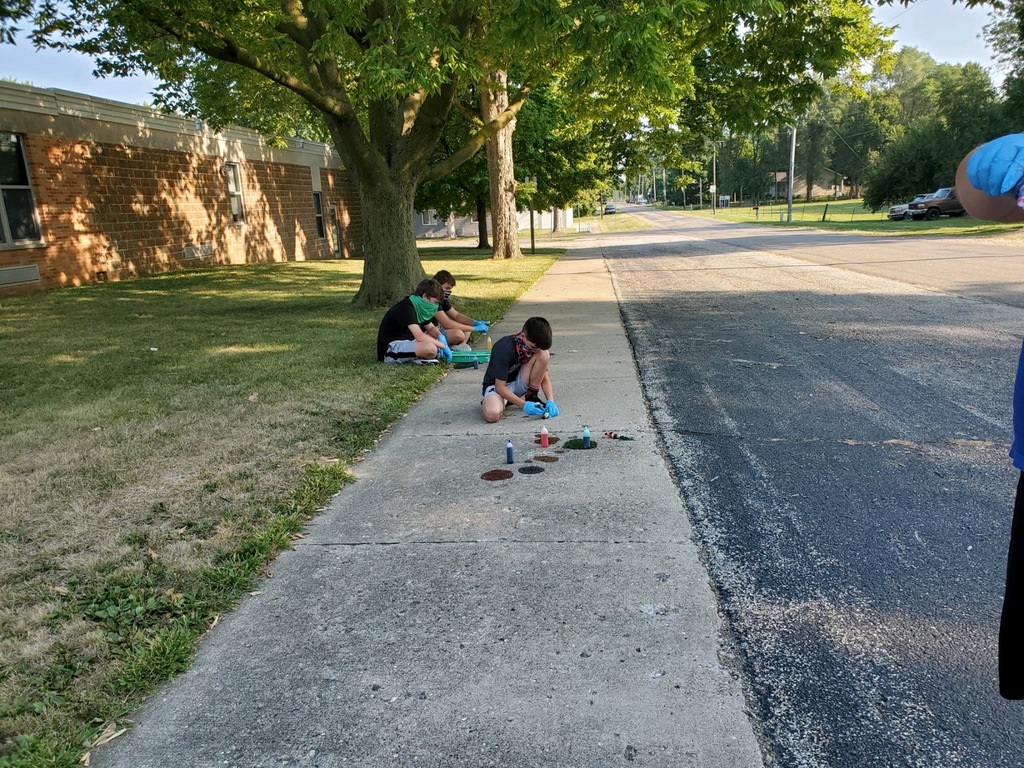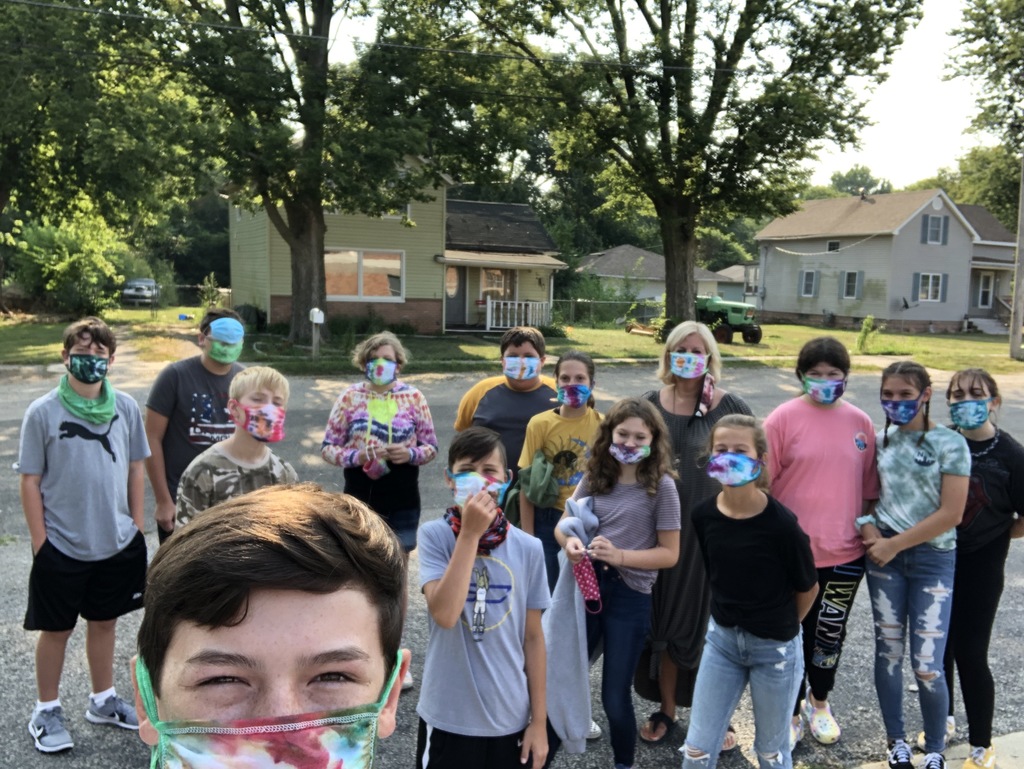 The Girls Softball team travels to Morton tonight for a 4:15 PM game. Goooo Lady Raiders!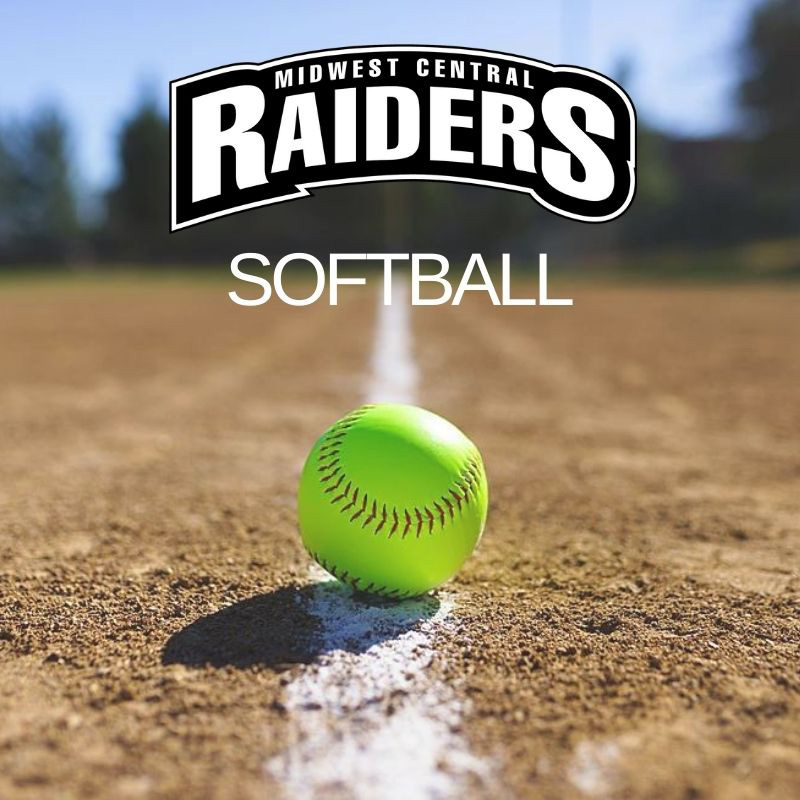 The Boys Baseball team will host Brimfield tonight. Game starts at 4:15 PM. Good luck Raiders!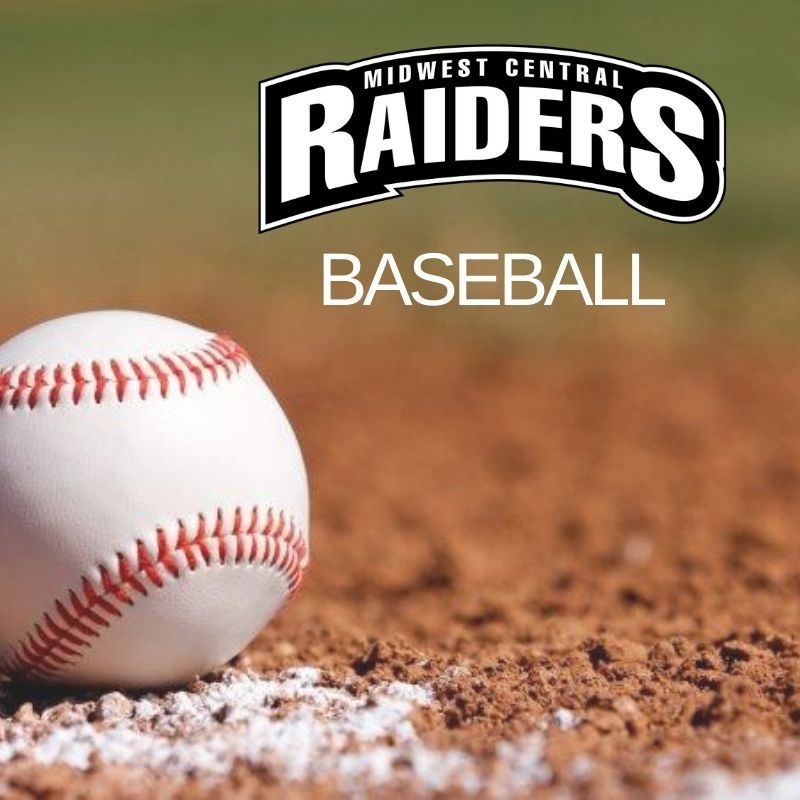 The Cross Country meet scheduled for tomorrow (8/25) has been cancelled.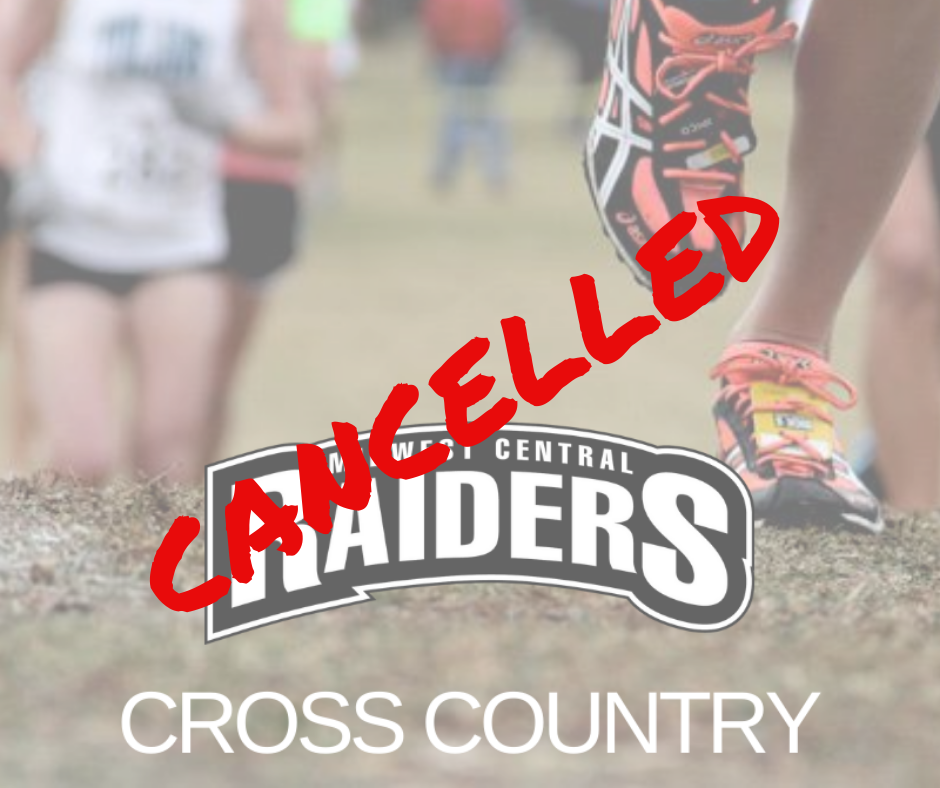 The Raiders baseball team swept a pair of games on Saturday against the Delavan Panthers, 2-0 and 9-1, behind strong pitching and defense including a NO HITTER by Griffin Meeker in game 1! Griffin allowed NO hits, struck out four and only walked three in the complete game shutout while the Raiders defense played ERROR FREE baseball throughout the day! In game 1 Rex Watts was 2-3 with the Raiders lone RBI as the Raiders prevailed 2-0. In game 2 the Raider bats got going, pounding out 8 hits with Ashton Sledge and Zach Highland each ripping 2 hits a piece and Josh Dawe, Zach Highland, Kam Merrill and James Parker all collecting at least 1 RBI in the game. Preston Sledge was the winning pitcher in game 2, going 3 and 2/3 innings while only allowing 3 hits and striking out 6 with Owen Schmidt coming in and slamming the door, striking out all four hitters he faced! The Raiders next game is on Tuesday at home against Brimfield.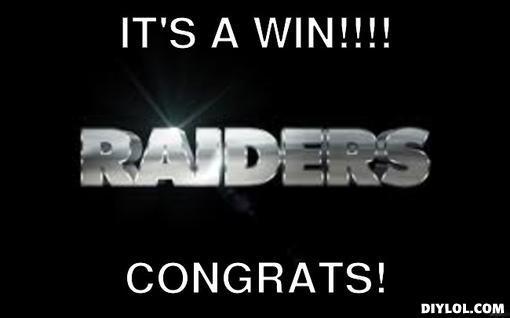 I can't thank our parents and students enough for their kind cooperation. We're all on edge right now, and the cooperation and kindness shown this morning makes me proud to be a Raider!! I realize our rules are strict on students coming to school presenting any symptoms. Below you will find a link to yesterday's IDPH guidance on how we must treat students and their siblings if they come to school with COVID-like symptoms. Please keep in mind this has changed at least 2 times this week and we expect further changes. Again, it's exciting to have our students back. We've heard from many of you about how happy you are about school being mostly in-person. Our community survey reported 93% of respondents wanted in-person instruction and we're listening. From the Board of Education, Administration, Teachers, and Staff we can't thank you enough for all you do to support our efforts. We'll keep working hard to give our community the best possible experience while trying our best to follow IDPH and CDC guidance. Raider STRONG! Todd Hellrigel, Ed.D.
https://core-docs.s3.amazonaws.com/documents/asset/uploaded_file/875475/IDPH-School-FAQs.pdf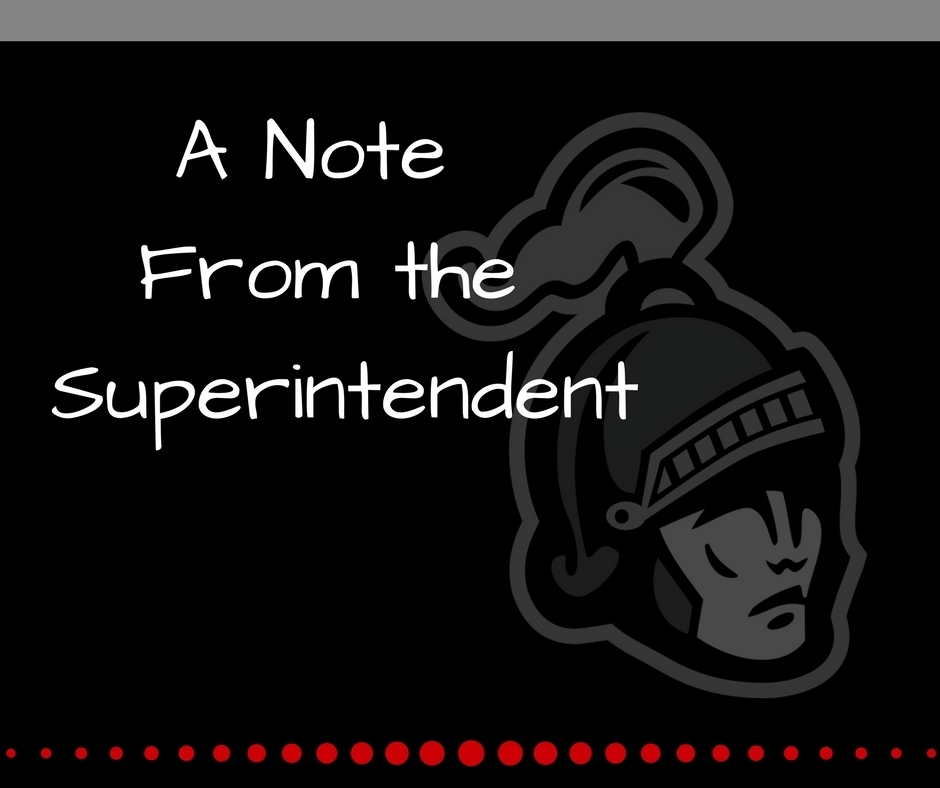 The Boys Baseball team will travel to Delavan tomorrow (8/22) for a game starting at 10:00 AM. Gooooo Raiders!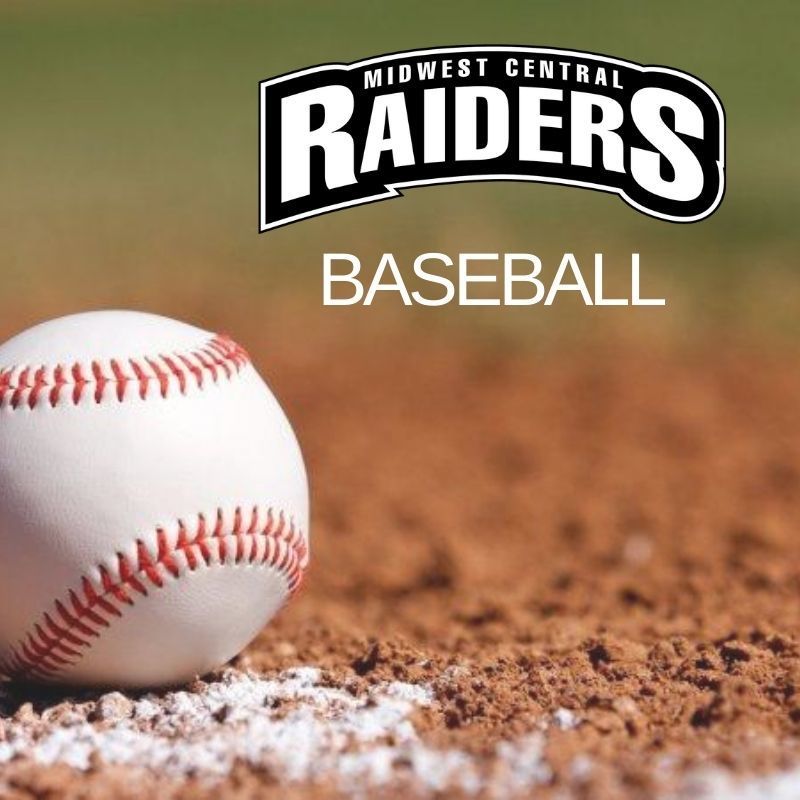 Our Lady Raiders will travel to Havana tonight for a game starting at 4:00 PM. Good luck ladies!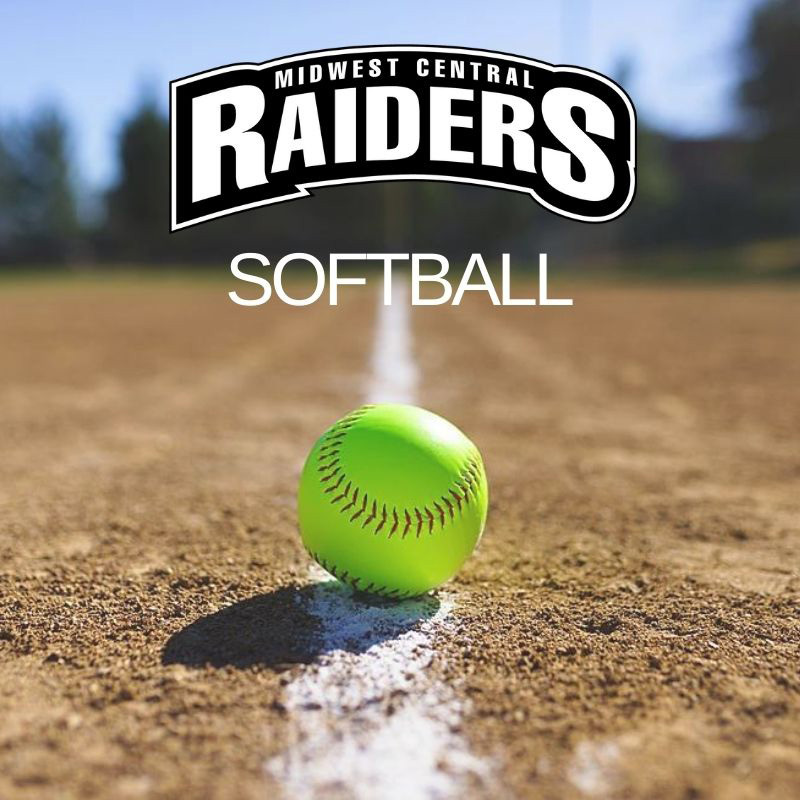 Welcome back Raiders! Have an awesome 2020-21 school year!!!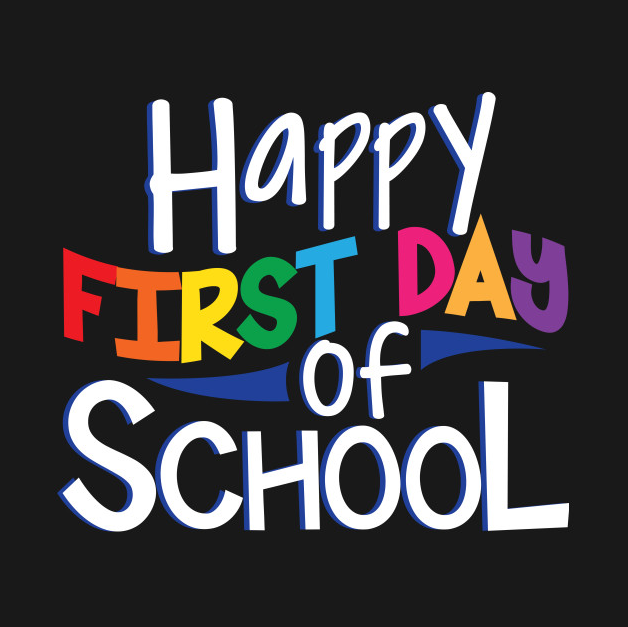 Breakfast / Lunch for August 2020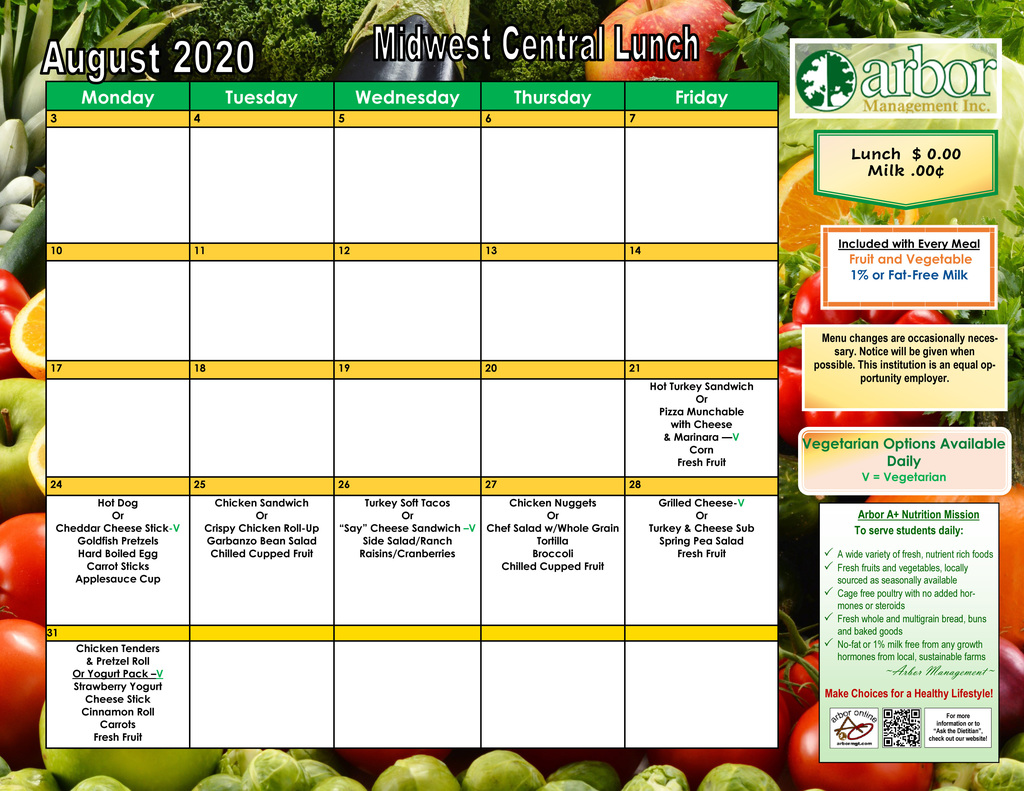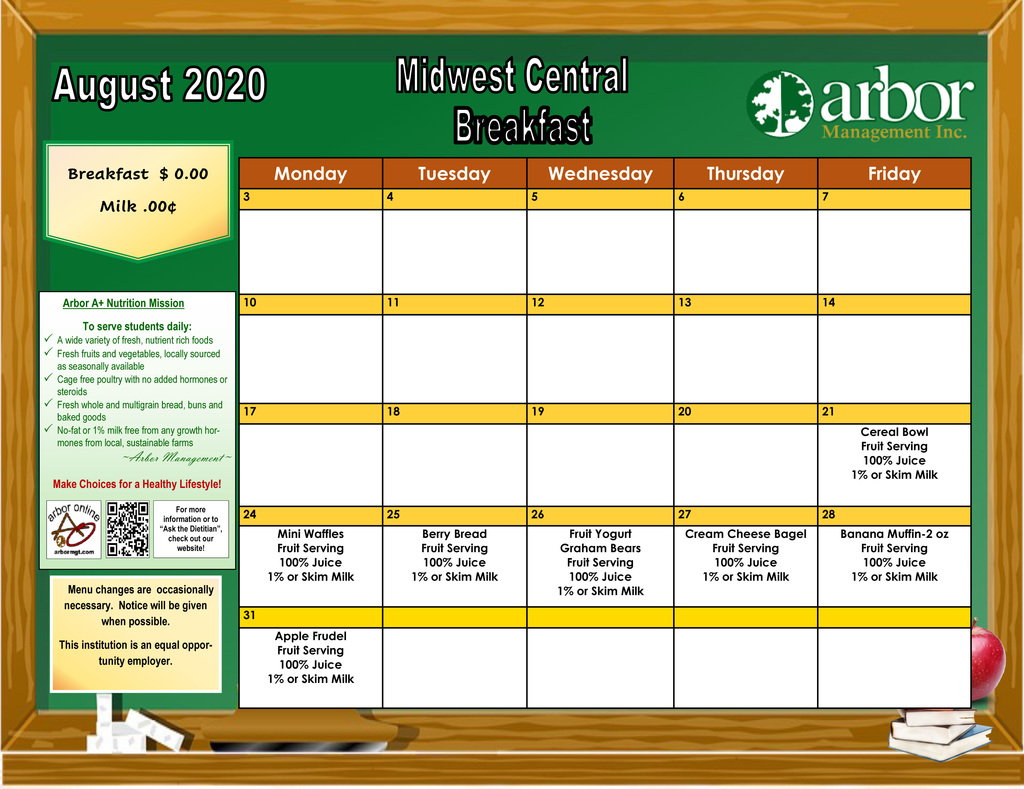 Thursday's softball game will be our time to dedicate the MCMS Softball scoreboard that was purchased with memorials given in Greg's honor. Come on out to join us at 4:00 PM at the softball diamond. The game is against Delavan, which is Greg's hometown. Delavan was gracious enough to allow us to change to a home game for this purpose! We hope to see you there! Remember - New IESA/IDPH guidelines require that spectators wear masks even if outside.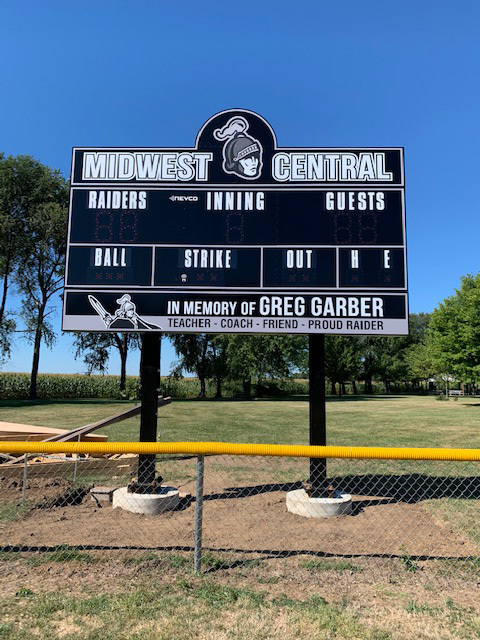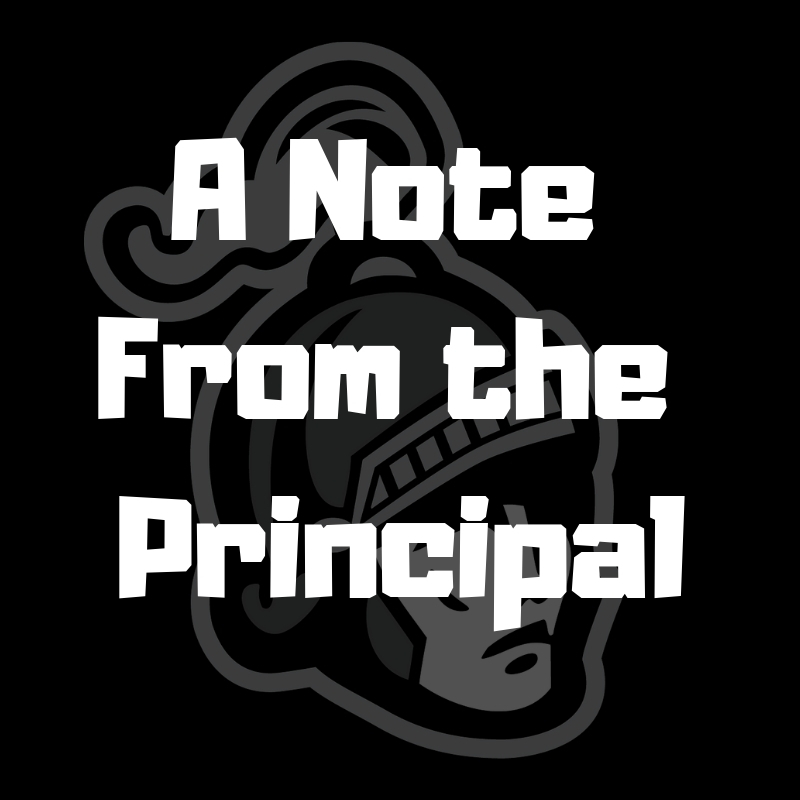 The Raiders took care of business on Tuesday night defeating the South Pekin Tornadoes by the score of 12-4. The Raiders cranked out 11 hits on the afternoon, with Zach Highland contributing three hits and three RBIs for the victorious Raiders, while Preston Sledge, Griffin Meeker and Dalton Johnson all chipped in 2 hits each. Dalton Johnson was the winning pitcher on the afternoon, generating 5 strikeouts and only 1 walk with Owen Schmidt slamming the door in the 7th on the Tornadoes. The Raiders move to 1-1 on the young season with a match up with the Delavan Panthers on Saturday.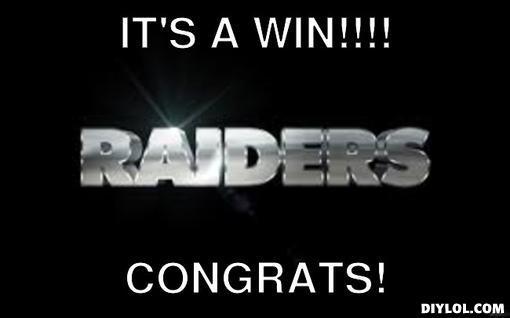 MCMS Parents, Ms. Fancher and the staff at MCMS are working hard to make coming back to school a safe AND enjoyable experience. Plans are still being finalized for the first days of school at the Middle School. Information will be coming out within the next few days about what coming back to school will look like, what 6th graders and new students should expect, along with finalized schedules. Thank you for your patience. Ms. Kyra Fancher